Kidnapped Red Cross worker freed in Yemen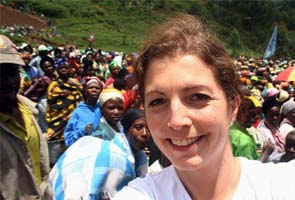 Geneva:
A French staff member of the International Red Cross who was kidnapped in Yemen almost three months ago has been freed, officials said Saturday.
28-year-old Benjamin Malbrancke was handed over by a group called Ansar al-Shari'a in Shabwa on Friday, International Committee of the Red Cross spokesman Hicham Hassan said.
Hassan told The Associated Press it was still unclear who was behind the kidnapping. Ms Malbrancke was kidnapped April 21 in the western coastal province of Hudayda while traveling to a local airport in an ICRC-marked vehicle.
Foreigners have been targeted repeatedly for kidnapping by tribal groups in Yemen. An offshoot of the al-Qaida terror group also operates in the country.
French President Francois Hollande said in a statement that he was relieved at Ms Malbrancke's release and that his thoughts went out to his family, friends and colleagues.
"I want to warmly thank all of those who contributed to this happy ending, in particular the International Committee of the Red Cross in Yemen, which is doing essential work in that country," Mr Hollande said. "I condemn in the firmest terms those who target humanitarian workers and put in peril the populations for which humanitarian aid is indispensable."
Source:
http://www.ndtv.com/article/world/kidnapped-red-cross-worker-freed-in-yemen-243398