K-P police arrest 13 'terror financiers'
PESHAWAR:
In a significant crackdown on terror financing, police in Khyber-Pakhtunkhwa have apprehended 13 people who were allegedly providing funds to terror outfits.
These individuals had reportedly funnelled substantial sums of money, amounting to millions of rupees, to banned terror outfits including Tehreek-e-Taliban Pakistan (TTP).
The arrested individuals, described as financiers, were detained in various operations conducted in Swabi, Mardan and other districts of the province.
Talking to The Express Tribune, Director-General Counter Terrorism Finance Unit Imran Shahid said that those secretly providing funds to banned outfits would face charges related to terror financing.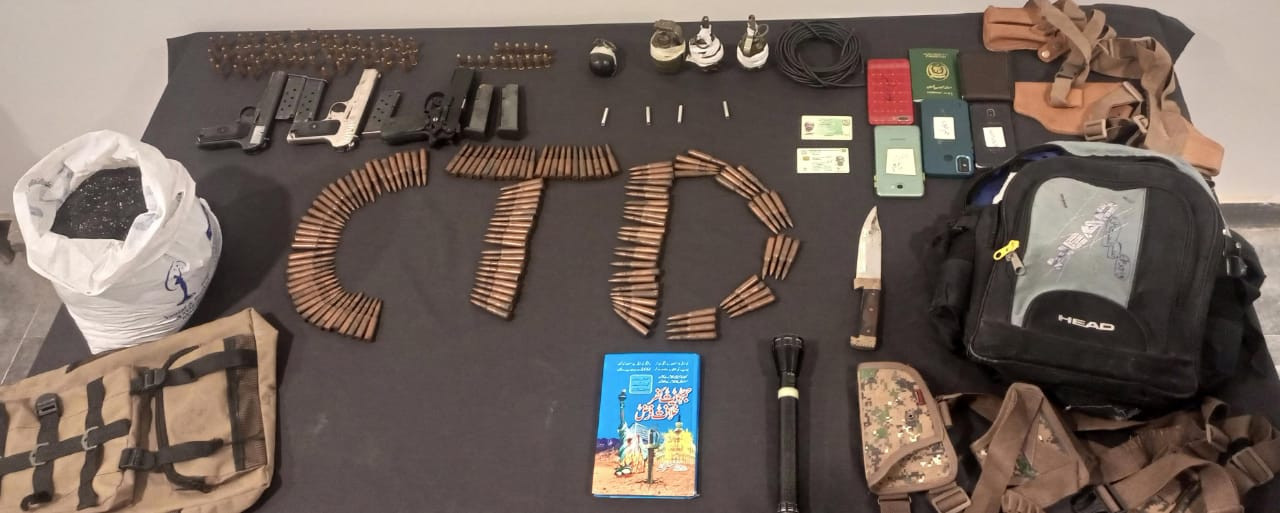 He emphasised that arrested financiers were instrumental in supporting the resurgence of terrorism in the province and tribal areas.
Shahid also revealed that during the past year, 173 cases of extortion had been registered, with 90 per cent of the suspects being Afghan nationals, adding that 60 per cent of those involved have already been apprehended.
Read more: High-profile terrorist neutralized in DI Khan
He further disclosed that militants from Afghanistan were involved in terrorism in Khyber-Pakhtunkhwa with the assistance of local collaborators.
During a significant operation in the Buner district, he said that the authorities thwarted a major terror attack and arrested four key TTP terrorists. A large cache of arms and ammunition were also taken into custody from the possession of the terrorists, he added.
During the interrogation, it was revealed that the group was involved in extortion, targeted killings, and other terrorist activities in the Buner district. It was further disclosed that the terrorists were trained in Afghanistan.
Source: https://tribune.com.pk/story/2439200/k-p-police-arrest-13-terror-financiers