Customs and Border Protection Unit Used Anti-Terrorism Tools on Journalists
President Biden has declared a major federal disaster in Kentucky as communities across eight states reel from deadly tornadoes that ripped across a swath of the southern and midwestern U.S. Friday and Saturday. Over 100 people are feared dead, with the highest death toll in Kentucky, where at least 80 people were killed. This is Kentucky Governor Andy Beshear.
Gov. Andy Beshear: "It's like nothing any of us have ever seen before, even in a movie or on TV. It is that devastating. I mean homes totally, totally gone, and the people inside them totally gone, too. This is — this is something so devastating. The warnings were there. I don't fault anybody for that. … One of our challenges is we're losing so many people in this, most of our morgues aren't big enough. So, our coroners from all over the state are coming in to help."
Deaths were also confirmed in Arkansas, Illinois, Missouri and Tennessee. In Edwardsville, Illinois, an Amazon warehouse partially collapsed Friday night, killing at least six people. Labor and rights advocates blasted Amazon following the news. Union leader Stuart Appelbaum said, "Requiring workers to work through such a major tornado warning event as this was inexcusable."
U.S. Health Officials Say Boosters Could Curb Winter

COVID

Surge as NY Tightens Mask Rules
Dec 13, 2021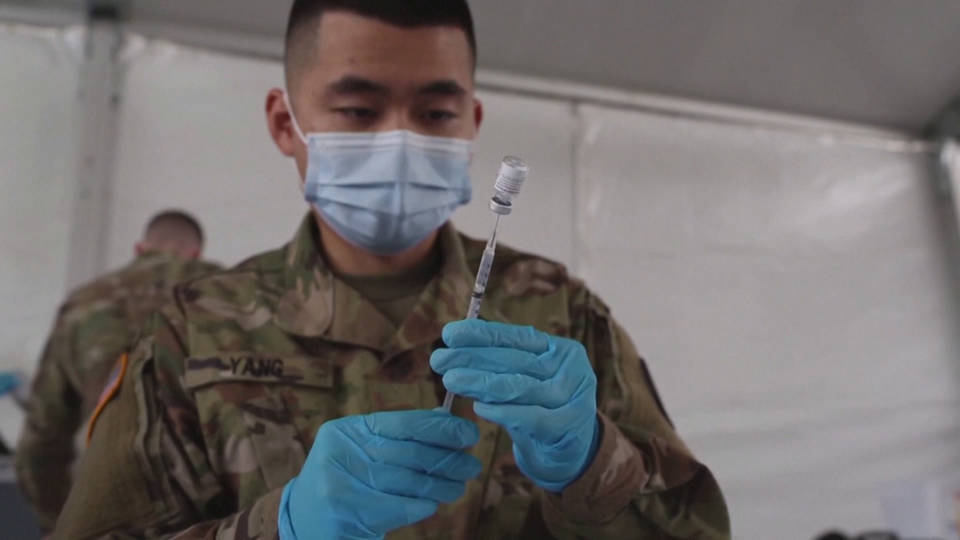 As reported U.S. COVID-19 deaths approach 800,000, health officials are urging fully vaccinated people to get their booster shots while the Delta winter surge continues and more Omicron cases are identified. This is Dr. Anthony Fauci.
Dr. Anthony Fauci: "Preliminary data show that when you get a booster — for example, the third shot of an mRNA — it raises the level of protection high enough that it then does do well against the Omicron."
Nearly two years into the pandemic, one in 100 U.S. residents over the age of 65 have died from COVID-19, according to official records.
Here in New York, Governor Kathy Hochul has ordered businesses to resume enforcing an indoor face mask requirement starting today unless they have implemented a vaccine requirement. COVID hospitalizations in New York are up 86% over the last month.
In Michigan, Republican election official William Hartmann has died from COVID-19. Hartmann was one of two Michigan Republicans who at first refused to certify Joe Biden's 2020 win against Donald Trump in Wayne County. He was also staunchly opposed to COVID vaccinations.
South African President Cyril Ramaphosa Tests Positive for

COVID

-19
Dec 13, 2021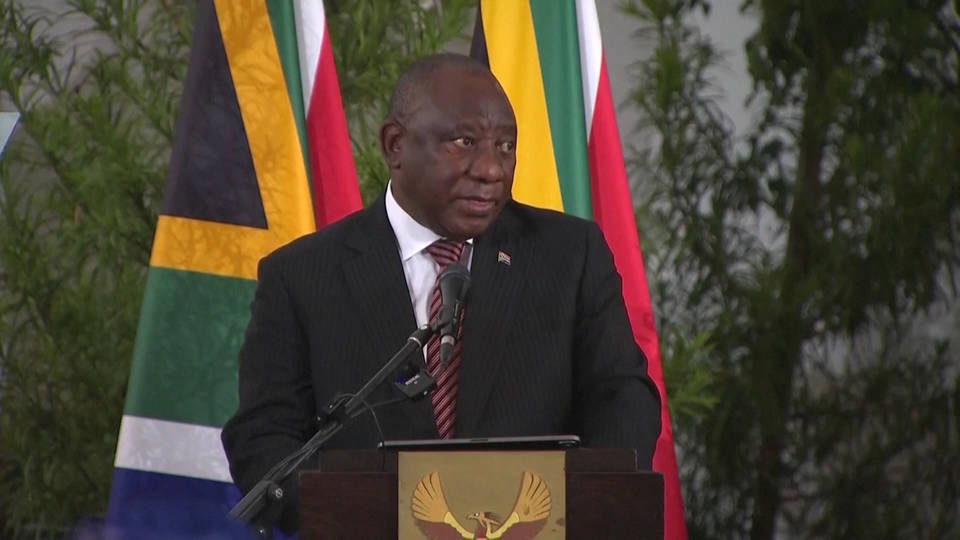 In international news, South African President Cyril Ramaphosa has tested positive for COVID-19. He is receiving treatment and has shown mild symptoms. He reported feeling unwell after leaving a memorial service for former President F.W. de Klerk in Cape Town Sunday. Ramaphosa's office said in a statement, "Vaccination remains the best protection against severe illness and hospitalization."
Over Half a Billion People Faced Extreme Poverty Due to Healthcare Costs During Pandemic
Dec 13, 2021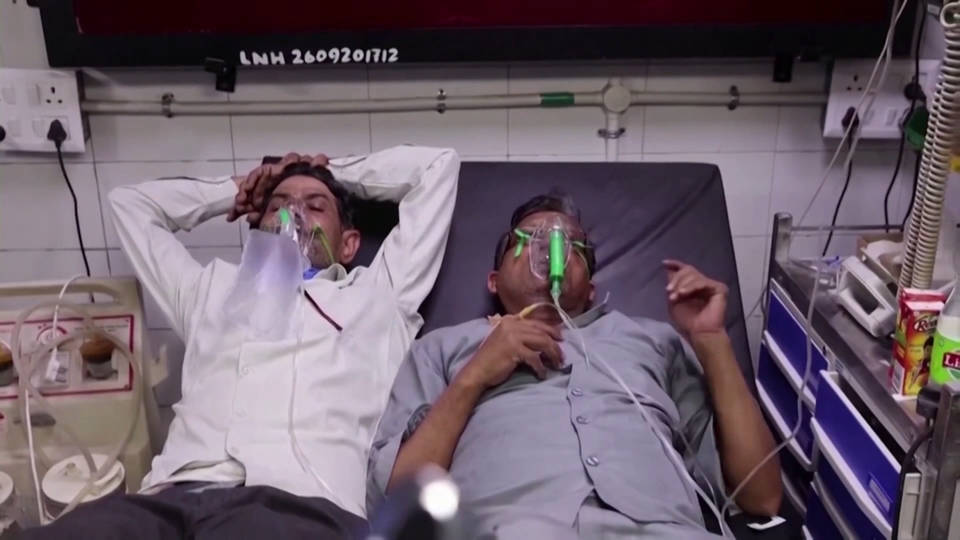 The World Bank and the World Health Organization said more than half a billion people around the world were pushed into extreme poverty last year due to healthcare costs. The pandemic disrupted health services and triggered the worst economic crisis since the 1930s. The WHO called on all governments to work toward a universal healthcare system.
SCOTUS

Says Providers Can Sue over Texas Abortion Law But Limits Scope and Keeps Ban in Place
Dec 13, 2021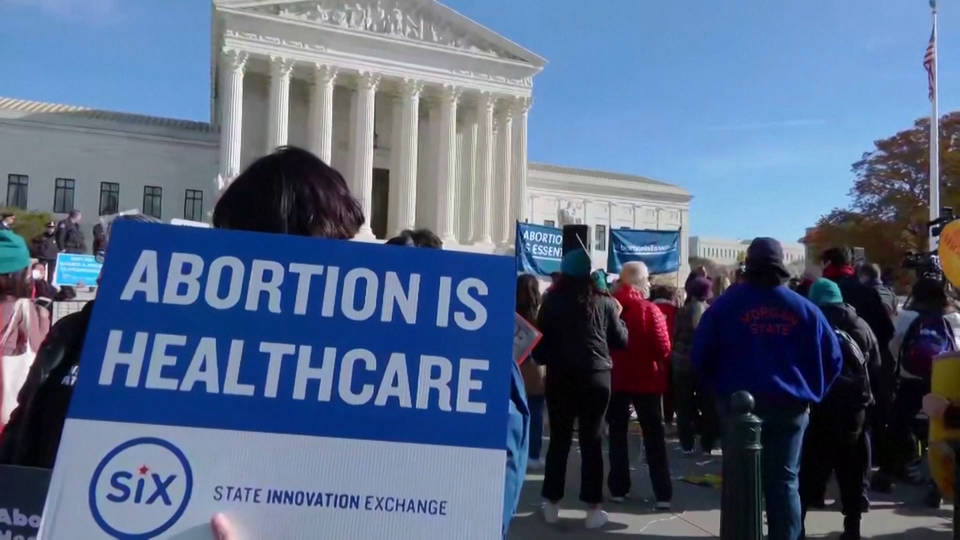 The Supreme Court ruled Friday abortion providers in Texas can challenge the state's near-total ban on abortions. But the law will remain in effect while legal challenges play out. The court also limited lawsuits to just certain state licensing officials. Chief Justice John Roberts said Texas's ban undermined previous Supreme Court rulings, including Roe v. Wade. Justice Roberts wrote, "The clear purpose and actual effect of S.B. 8 has been to nullify this court's rulings," adding, "it is the role of the Supreme Court in our constitutional system that is at stake." Marc Hearron from the Center for Reproductive Rights, who argued on behalf of abortion providers before the Supreme Court, spoke after Friday's ruling.
Marc Hearron: "What we need is relief at the federal level. We need Congress to pass the Women's Health Protection Act, which would stop these unconstitutional bans."
Separately, Supreme Court justices on Friday dismissed a challenge to the Texas abortion law brought by the Justice Department.
Gov. Gavin Newsom Says He Will Use Texas Abortion Ban as Model for CA Gun Control Laws
Dec 13, 2021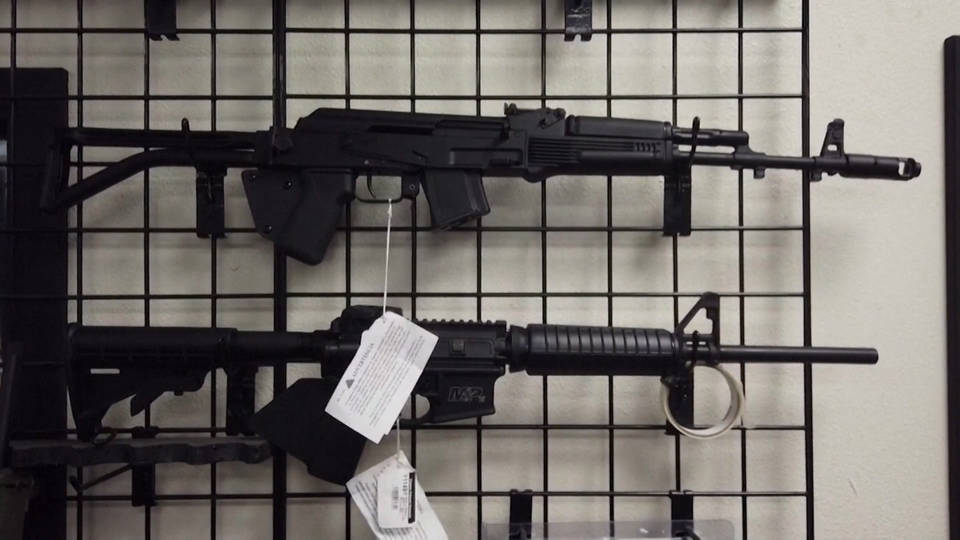 In California, Governor Gavin Newsom said he would model a law around the purchase of firearms on the Texas abortion ban. Newsom tweeted, "SCOTUS is letting private citizens in Texas sue to stop abortion?! If that's the precedent, then we'll let Californians sue those who put ghost guns and assault weapons on our streets. If TX can ban abortion and endanger lives, CA can ban deadly weapons of war and save lives."
NYT

: Secret Unit Launched 10,000s of Strikes Against

ISIS

, Killing Syrian Civilians in the Process
Dec 13, 2021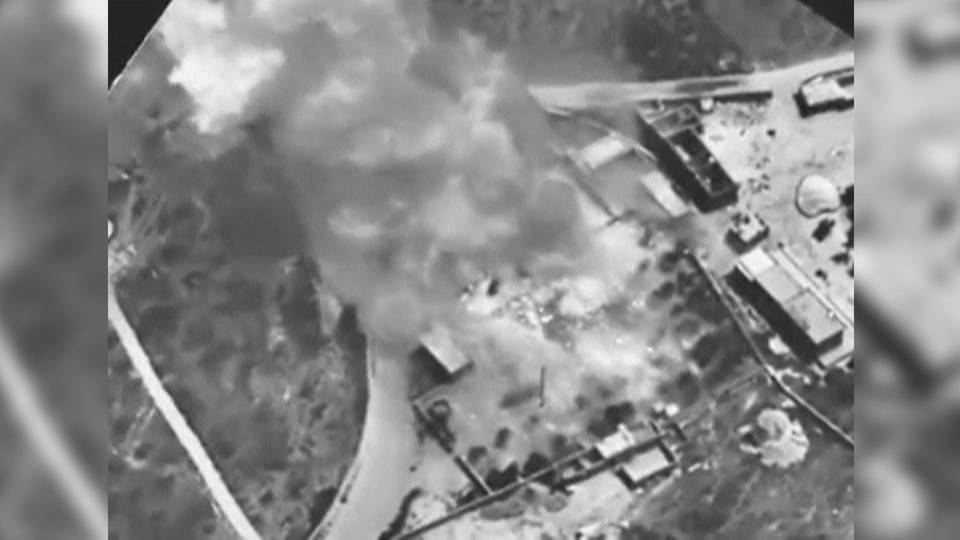 A top-secret U.S. military unit sidestepped safeguards and repeatedly ordered airstrikes that killed civilians as it worked to identify targets in the U.S. bombing campaign against the Islamic State in Syria. The New York Times reports the unit of Army Delta Force commandos, known as "Talon Anvil," worked in three shifts around the clock between 2014 and 2019 to select buildings, vehicles and crowds of people to attack. Those struck included civilians who had no role in the conflict: farmers harvesting their fields, children playing in the street, families fleeing fighting, and people sheltering in buildings. The Times reports the civilian killings alarmed Talon Anvil's partners in the military and the CIA, who complained to superiors up the chain of command, but their protests were ignored.
Israeli PM Meets with

UAE

Crown Prince After Establishing Diplomatic Ties in 2020
Dec 13, 2021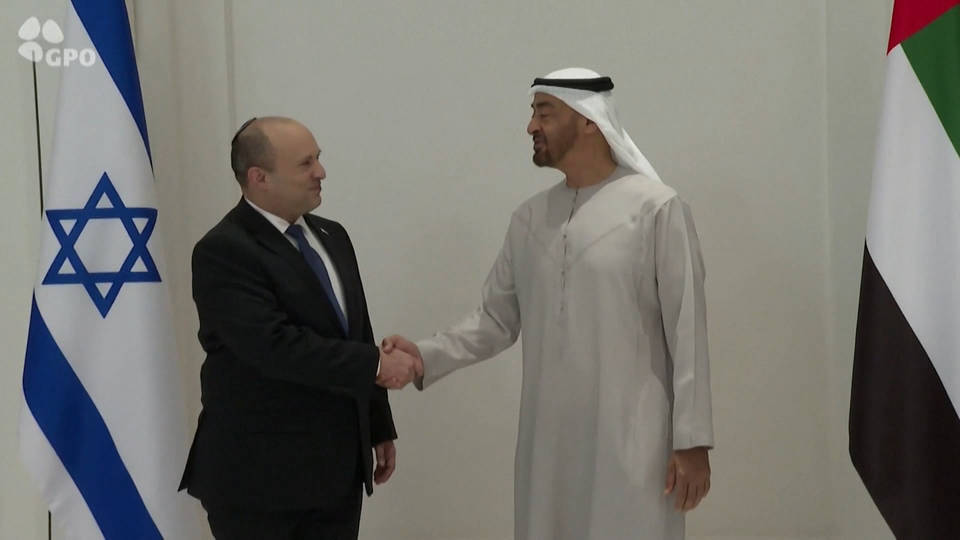 Israeli Prime Minister Naftali Bennett met today with Emirati crown prince and de facto leader Mohammed bin Zayed at his private palace in Abu Dhabi. It's the first-ever official visit by an Israeli prime minister to the United Arab Emirates and comes after the two countries agreed last year to normalize relations.
Dec 13, 2021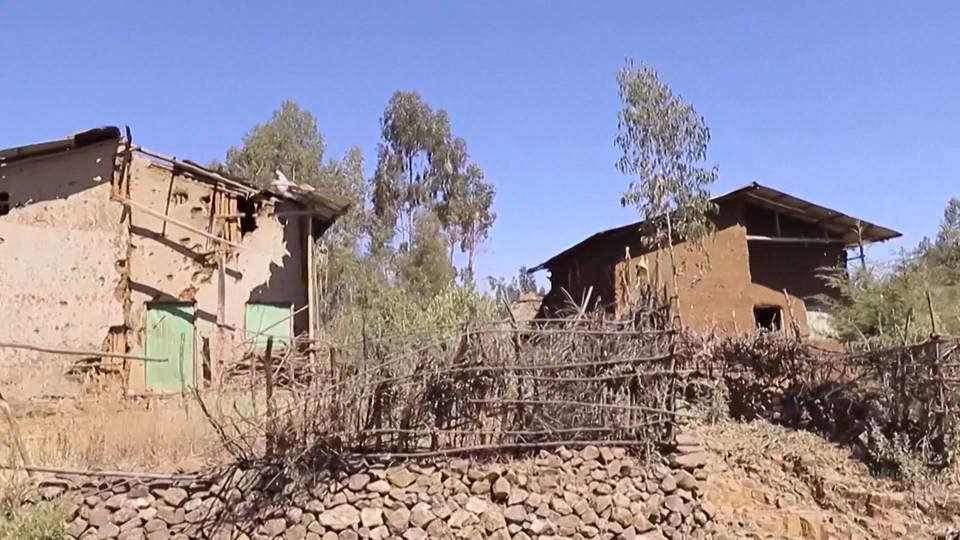 In Ethiopia, Tigrayan forces have recaptured the UNESCO World Heritage town of Lalibela from government fighters, according to witnesses on the ground. This comes less than two weeks after the government said it took control of the historic site. On Saturday, Prime Minister Abiy Ahmed said he had returned to the frontlines of battle.
Meanwhile, a new report by Human Rights Watch found Tigrayan rebels carried out dozens of civilian executions in August and September. The U.N. has said all parties to the conflict have committed violations of international human rights, some of which could amount to war crimes and crimes against humanity. The more than year-long conflict has killed thousands of civilians, displaced millions and created a humanitarian disaster.
Argentine Protesters Reject Deal with

IMF

on Debt
Dec 13, 2021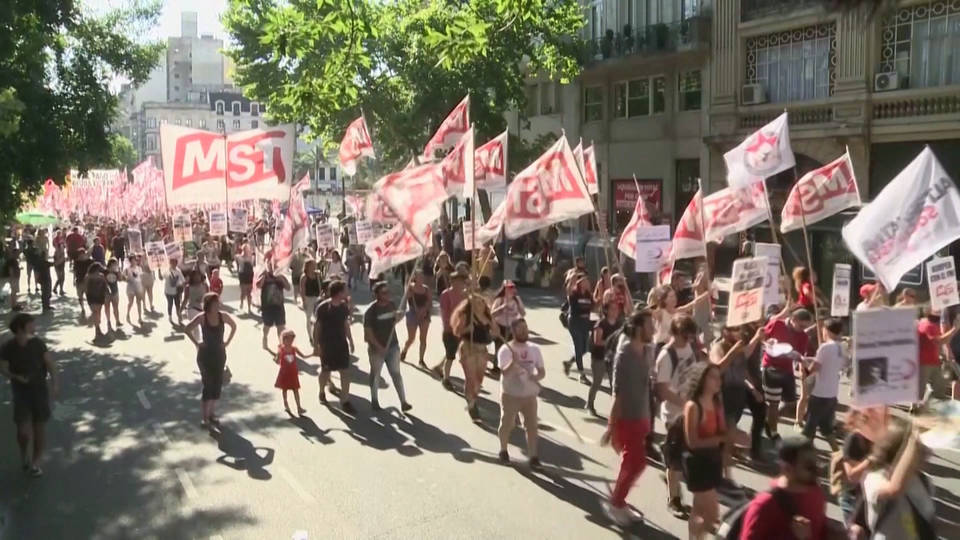 In Argentina, thousands of protesters filled the streets of Buenos Aires on Saturday, rejecting a possible pact between their government and the International Monetary Fund. Protesters say any deal to have Argentina repay $45 billion in loans to the IMF would require austerity measures that would hurt working people.
Celeste Fierro: "We are about to walk into the Plaza de Mayo to demand the debt not be paid, despite adjustments and people's suffering. We must break with the IMF, refuse to pay the debt, and allocate those thousands and millions of dollars to solve the social and economic problems that exist in our country."
New Caledonia Votes to Remain French Territory in Referendum Boycotted by Independence Groups
Dec 13, 2021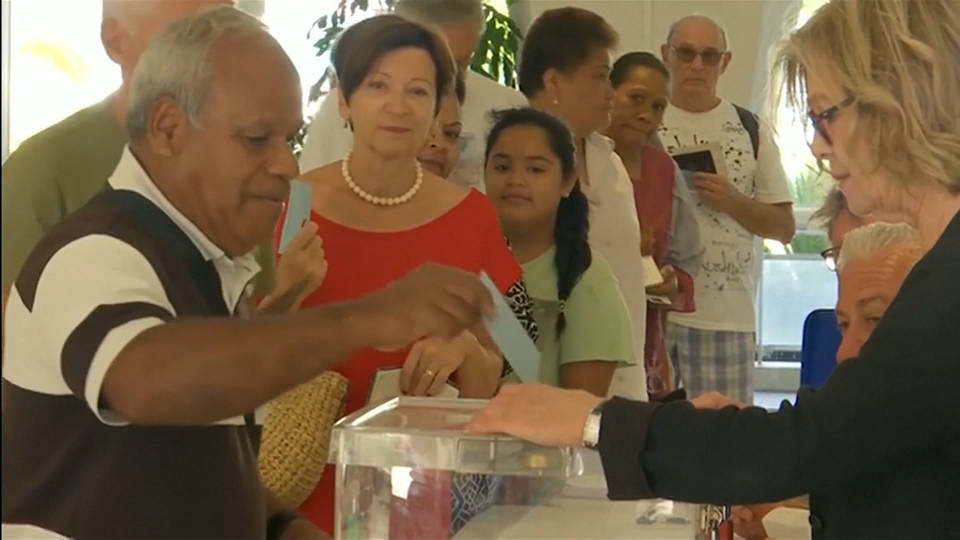 Voters in the South Pacific archipelago of New Caledonia have overwhelmingly rejected independence from France. But Sunday's referendum, the third such vote over the past three years, was boycotted by pro-independence groups, who pushed to postpone the referendum, and it's unclear whether they will accept the results. Turnout was just over 40%. New Caledonia's current president, Louis Mapou, is pro-independence and said the territory would continue to pursue the "path of emancipation." The island territory was colonized by France in 1853.
International Donors Release $280 Million in Aid to Afghanistan
Dec 13, 2021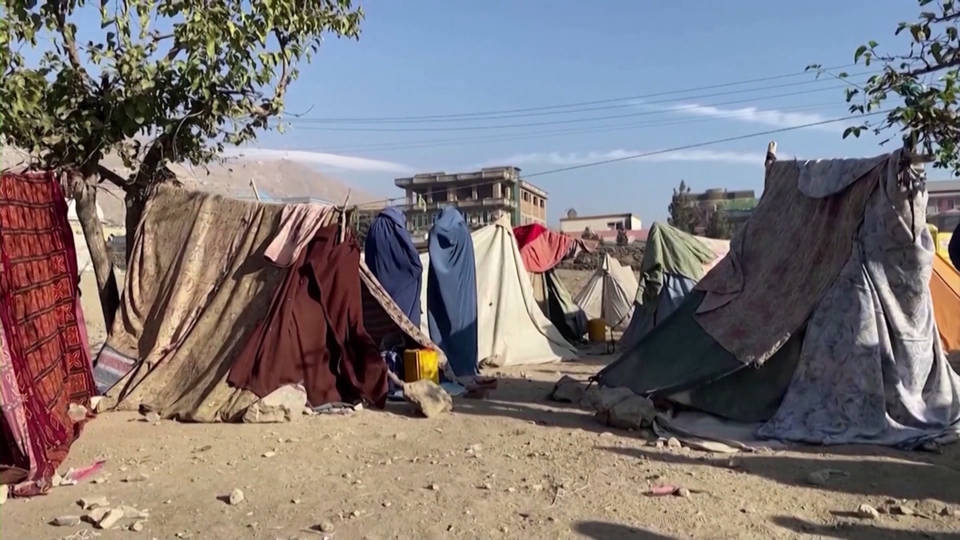 A World Bank-administered trust fund says it will transfer $280 million to the World Food Programme and UNICEF in Afghanistan in an effort to ease a looming humanitarian catastrophe. The funds for food security and healthcare are a fraction of what Afghanistan lost after the Taliban seized power in August and the United States and other donors cut off financial aid. The United Nations warns nearly 23 million people in Afghanistan — or more than half the population — face potentially life-threatening food shortages this winter, with nearly 9 million already on the brink of famine.
Treasury Department Announces New Sanctions on China, Bangladesh, Burma and North Korea
Dec 13, 2021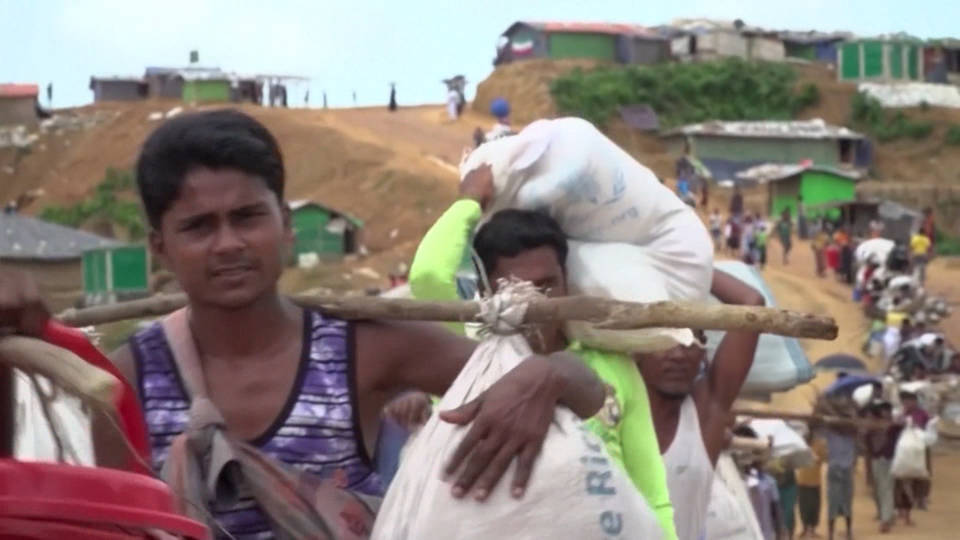 The Biden administration has levied new sanctions against dozens of people and entities tied to China, Bangladesh, Burma and North Korea. The Treasury Department announced the sanctions on Friday — International Human Rights Day — in protest of Burma's treatment of Rohingya Muslims and China's treatment of Muslims from the Uyghur minority group, among other abuses. The United Nations and human rights groups estimate over a million Uyghurs have been interned in camps in China's far-west Xinjiang region, treatment the Biden administration has called a "genocide." China's Foreign Ministry rejected the U.S. sanctions and promised to "strike back" against what it called "reckless" U.S. actions.
Daunte Wright's Girlfriend Testifies About Fatal Shooting by Officer Kim Potter
Dec 13, 2021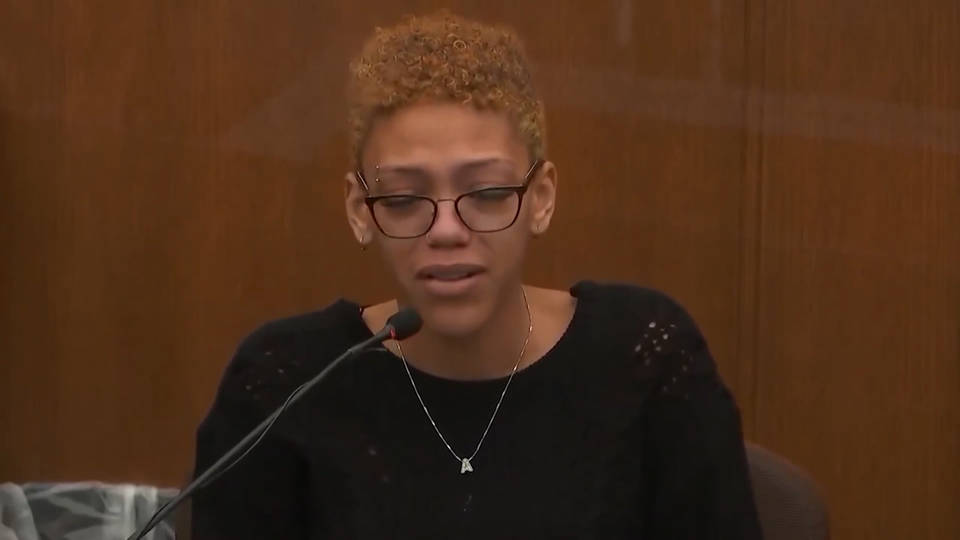 In Minnesota, the manslaughter trial of former police officer Kim Potter continues. Last week, jurors heard testimony from Daunte Wright's partner Alayna Albrecht-Payton, who was in the car at the time of his killing. She described the harrowing moments after Kim Potter shot Wright.
Alayna Albrecht-Payton: "I just remember, like, trying to — trying to just get him up. Like, I was the only one, out of everybody there, who was trying to help him. And I was trying to push on his chest and call his name. And he wasn't answering me. He was just gasping."
Prosecutors also showed the court bodycam footage of police handcuffing the distraught Alayna Albrecht-Payton after the shooting. Witnesses say police officers did not offer immediate medical assistance to Wright after he was shot, and waited four minutes to help him.
Former New Orleans Police Monitor Elected as Louisiana's First Black Woman Sheriff
Dec 13, 2021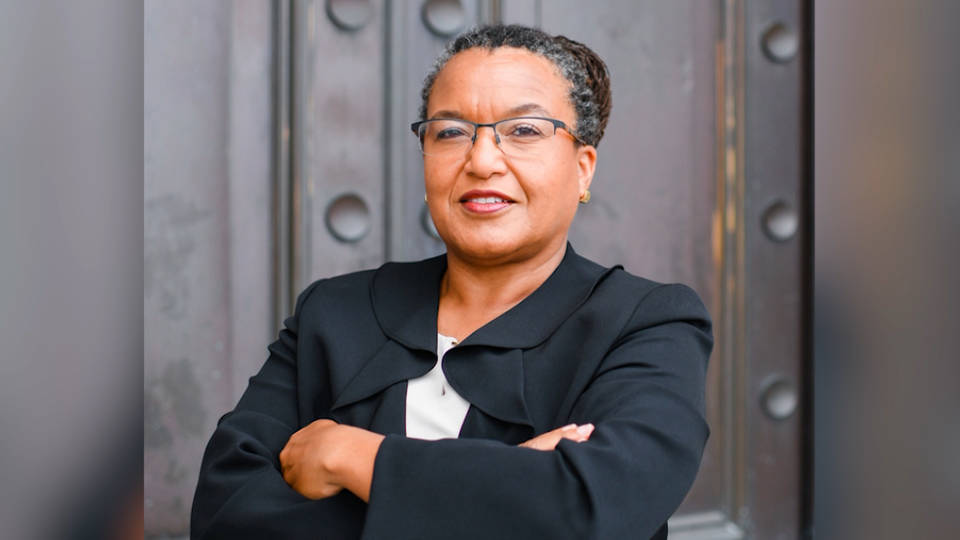 Voters in Orleans Parish, Louisiana, have elected a new sheriff. First-time candidate Susan Hutson beat 17-year incumbent Marlin Gusman in a runoff election Saturday to become the first Black woman ever elected as a sheriff in Louisiana. Hutson is a former prosecutor; she spent a decade as New Orleans's independent police monitor, a position established in a 2008 voter referendum aimed at rooting out corruption, racism and brutality in the New Orleans Police Department.
Source: https://www.democracynow.org/2021/12/13/headlines/customs_and_border_protection_unit_used_anti_terrorism_tools_to_spy_on_journalists