'Responsibility to thwart efforts aimed fanning violence, extremism rests with Muslims'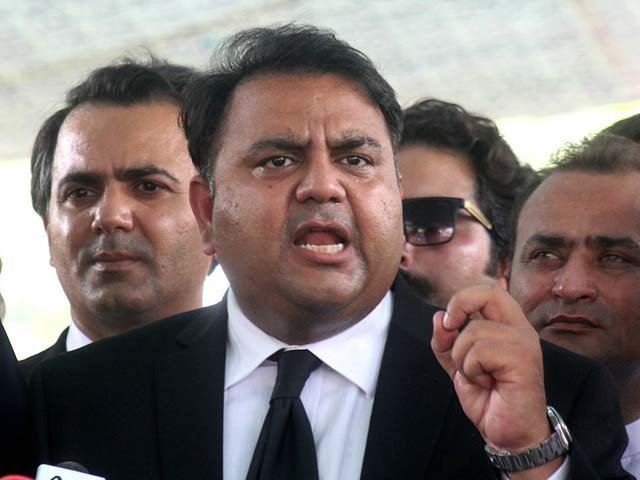 Federal Minister for Science and Technology Fawad Chaudhary said on Thursday that the responsibility to thwart efforts aimed at fanning violence and extremism rests with Muslims.
The minister's remarks came a day after the federal government on Wednesday decided to ban the ultra-right-wing Tehreek-e-Labbaik Pakistan (TLP) – whose supporters rioted across the country for the past three days – under the country's anti-terrorism law.
"Tehreek-e-Labaik like extremist outfit wants to change the identity of Islam. In the subcontinent, the preaching of Islam in the shrines and saints was based on the strong foundations of love, sincerity and humanity of the elders," the federal minister added in a tweet.
On April 14, the announcement to ban TLP came hours after law enforcement officials cleared the major thoroughfares of the country after sporadic clashes with protesters reported in some towns and cities.
Read more: TLP protest winds down, sporadic skirmishes reported in some cities
The protest started after the call was given by TLP's leadership following the arrest of party chief Saad Hussain Rizvi.
"Today we have decided to ban TLP and this file will go to the cabinet for approval," said Interior Minister Sheikh Rashid as he addressed the media in Islamabad.
The interior minister added that the Punjab government has requested for the ban and the summary will be sent to the federal cabinet for approval. "The ban will be enforced on TLP under the Anti-Terrorism Act 1997 Rule 11."
"A single political party cannot lay claim to the matter of Namoos-e-Risalat as it is an issue close to the hearts of all 200 million people of this country," Rashid said.
Source: https://tribune.com.pk/story/2294884/responsibility-to-thwart-efforts-aimed-fanning-violence-extremism-rests-with-muslims