Loan apps scam: Police stunned by the Rs 21,000 crore loan racket
HYDERABAD: Sleuths probing the countrywide illegal instant loan app case, involving Chinese national, Zhu Wei said four companies run by him carried out Rs 1.4 crore transactions worth nearly Rs 21,000 crore.
The scale of the racket can be gauged from the fact that Rs 21,000 crore is a total loss that the domestic airline industry is likely to face in 2020 because of the pandemic and travel restrictions.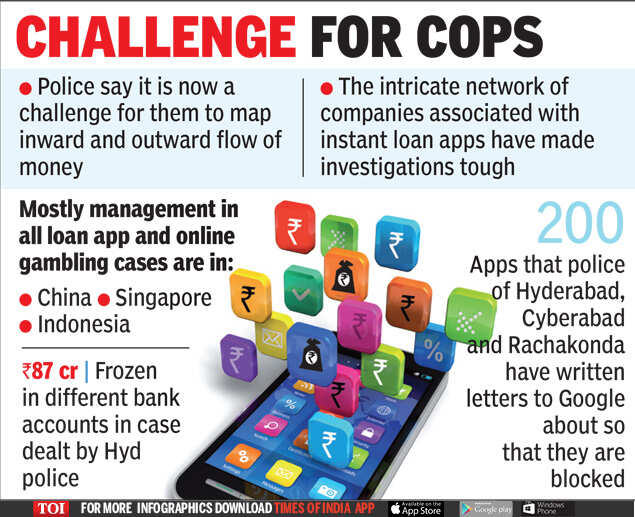 "These transactions have happened over payment gateways and bank accounts linked to these companies," Hyderabad joint commissioner of police (detective department), Avinash Mohanty said. "Most of the transactions have happened in the past six months. We do not know whether the 1.4 crore transactions were meant only for disbursement of loans and collecting the money or if there are other reasons. We need to see if there are any hawala transactions too," Mohanty added.
Sleuths said they were also shocked to learn they had unearthed a scam worth Rs 21,000 crore and ran multiple checks. "We were literally counting zeroes so to say," said a senior officer associated with the probe at the Central Crime station.
Source: https://timesofindia.indiatimes.com/city/hyderabad/police-stunned-by-the-21000-cr-loan-racket/articleshow/80039305.cms