Attacks and harassment: Women journalists in the Philippines on the cost of truth-telling
Since President Rodrigo Duterte rose to power in 2016, the attacks against the press in the Philippines have increased exponentially, and the storytellers, bruised with threats and legal charges left and right, have become the story in their search for truth.
From June 30, 2016 to April 30, 2020, at least 171 cases of threats and attacks against the press have been recorded by the Center for Media Freedom and Responsibility.
This number does not include the denial of ABS-CBN's franchise on July 10, 2020, which is the culmination of the network's months-long fight for press freedom, as well as the cyber libel conviction of Rappler CEO Maria Ressa and Reynaldo Santos Jr on June 15, 2020. On Human Rights Day last December 10, 2020, Manila Today Editor Lady Ann Salem was also arrested in a string of police operations.
Press freedom advocates say these are just some of the most devastating blows to democracy in the Philippines so far since Martial Law, and the timing couldn't be worse than during a global pandemic.
In an interview for the Friedrich Naumann Foundation for Freedom-Philippines, some of the most prominent and fearless women journalists in the Philippines talk about the threats to truth-telling and how the Philippine media can survive.
Chiara Zambrano: Bring out the bravest stories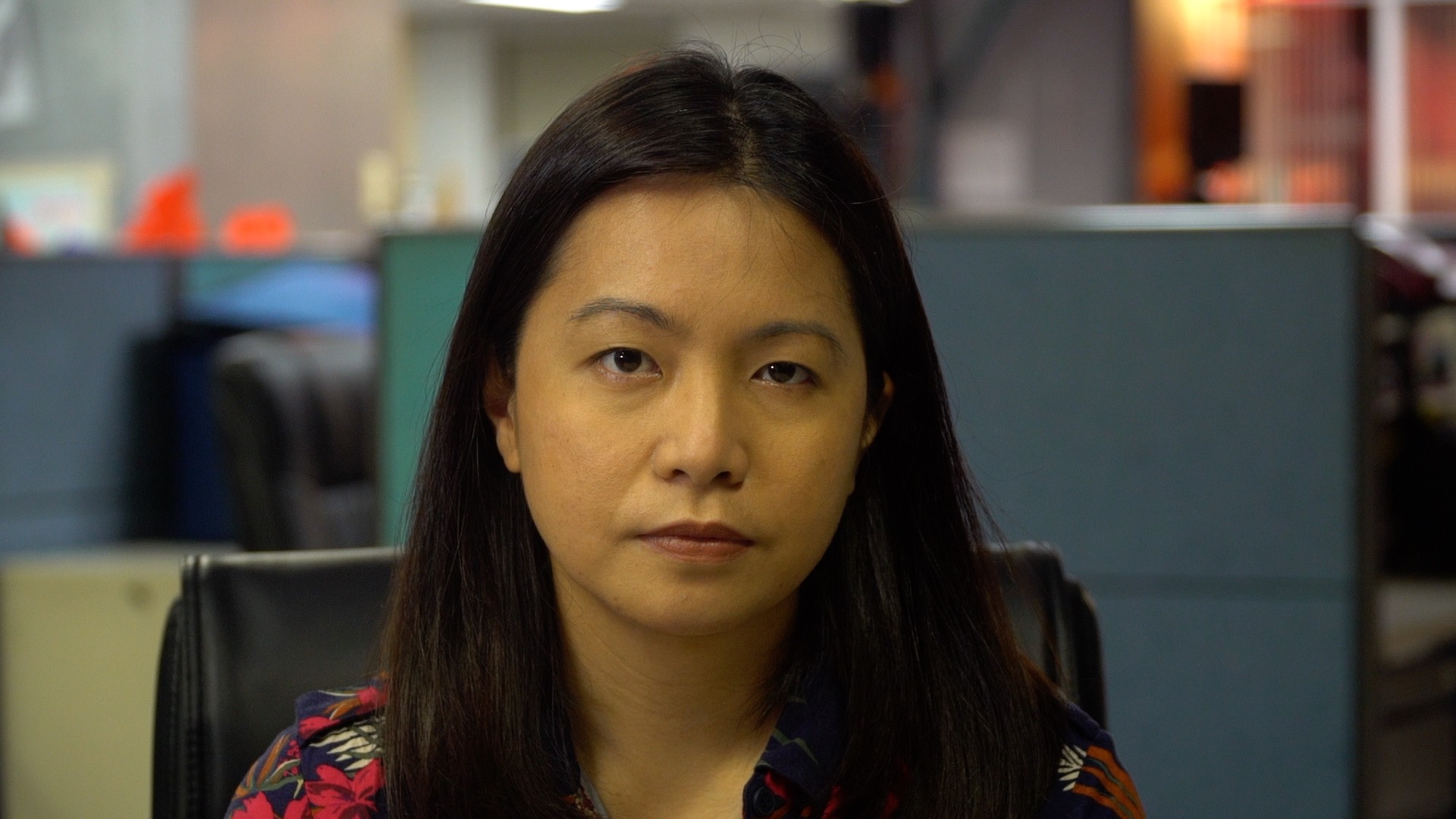 Before ABS-CBN signed off the air, Chiara Zambrano was assigned in Tondo, Manila, to cover a story for TV Patrol, the network's primetime newscast. Zambrano, an ABS-CBN producer and correspondent for 16 years, could not believe the news.
"It didn't sound real, that the NTC (National Telecommunications Commission) would shut a big network down in the middle of a pandemic. It sounded too big to be true," she recalls.
But when she heard over the radio that ABS-CBN, the largest broadcast network in the Philippines, would honor the cease and desist order, she immediately asked her editors: "Is this story still gonna air? What's gonna happen?" She was told, "Come back home."
At past 7 pm on May 5, 2020, Zambrano and other ABS-CBN journalists gathered inside the newsroom – together with reporters, cameramen, producers, editors, and researchers – to witness the final newscast of TV Patrol on free television after 33 years.
At 7:52 pm, ABS-CBN officially signed off the air.
Some clapped out of false bravado. After that "it was confused silence," Zambrano recalls. "But you could also feel the anger."
Congressional hearings to renew the ABS-CBN franchise dragged on until July 10, when a majority of the House of Representatives committee on legislative franchises voted to deny the network a fresh franchise. As a result, thousands of employees were retrenched.
Zambrano believes that this is no longer an isolated incident.
"We're not making this up in our heads. The threat, the blow, and the jubilation are all out on record," she says.
On the ripple effect of a weakened media, Zambrano says: "This is an attack on all of us. Everything that happens to us can happen to you next. And no, there's no one better to talk to about these things than each other."
"How do we defend its role, its place in the sun? I think at this point, competition needs to take the backseat," she adds.
"The press and the government have never gotten along, no matter which president that is. We make each other's lives difficult because it is our job to check on you," Zambrano asserts, saying it is time for journalists to double down and fight.
She says "it's time to hold people of the state to account" because "people need to understand that this is what we do."
"It's time to bring out the bravest stories that we can come up with, the most critical, incisive, precise journalism that we can," Zambrano adds.
Inday Espina-Varona: We transcend fear everyday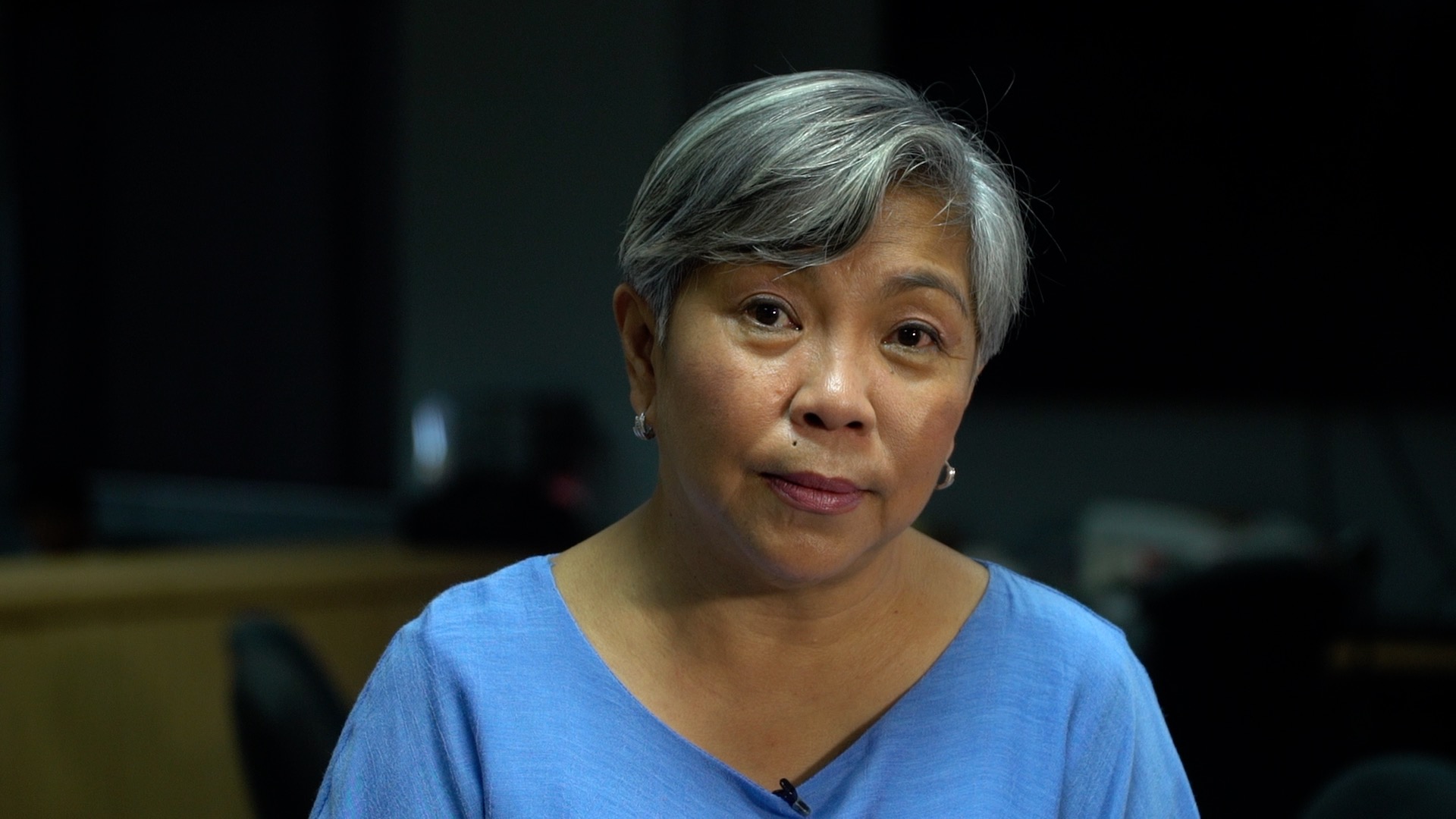 Veteran journalist Inday Espina-Varona started as a journalist in the last few tumultuous years of former president Ferdinand Marcos. Over the decades, she's seen the press come under fire from one administration to another.
"Many Philippine presidents have attacked the press, but only Rodrigo Duterte, of all the presidents, have publicly subscribed to the idea that journalists are fair game for murder," Varona says.
She admits that she lives in fear daily for doing her job. In May 8, 2019, Varona was maliciously dragged into a conspiracy diagram that included other journalists, human rights lawyers, and prominent opposition leaders in a supposed plot to discredit Duterte.
Varona has also been red-tagged and accused of being part of the communist front for her story on the September 1, 2019 killings of Lumad leaders in Surigao del Sur by paramilitia allegedly linked to the military.
According to a report by the Committee to Protect Journalists released last October, the Philippines is the 7th deadliest country for journalists, with 11 unsolved killings.
"What we do is we struggle against fear. We work through fear, we live through fear, we live in fear, but we transcend fear everyday," Varona says.
Varona has been repeatedly attacked for her stories and opinions critical of the government.
"They launched an orchestrated campaign to tear apart media's reputation and the reputation of journalists. By what? Hurling around terms like 'presstitutes,' 'bayaran' (paid hacks), 'dilawan' (yellow, the color of the opposition), 'komunista' (communists), everything," she adds.
Varona believes the greatest threat to press freedom in the country is the entire government. The chief conductor of the attacks, she says, is Duterte himself.
Varona says the press continues to report amid the attacks because the media is determined to be free. There is no other option, she says, but to fight.
"We fight for tomorrow for our kids, for our sisters and brothers, for our grandchildren. There is no other option. To back off, to keep quiet, to keep silent is to turn this country into a giant graveyard, where only the mighty and the powerful and the corrupt will rule the earth," Varona adds.
Karen Davila: Struggle against self-censorship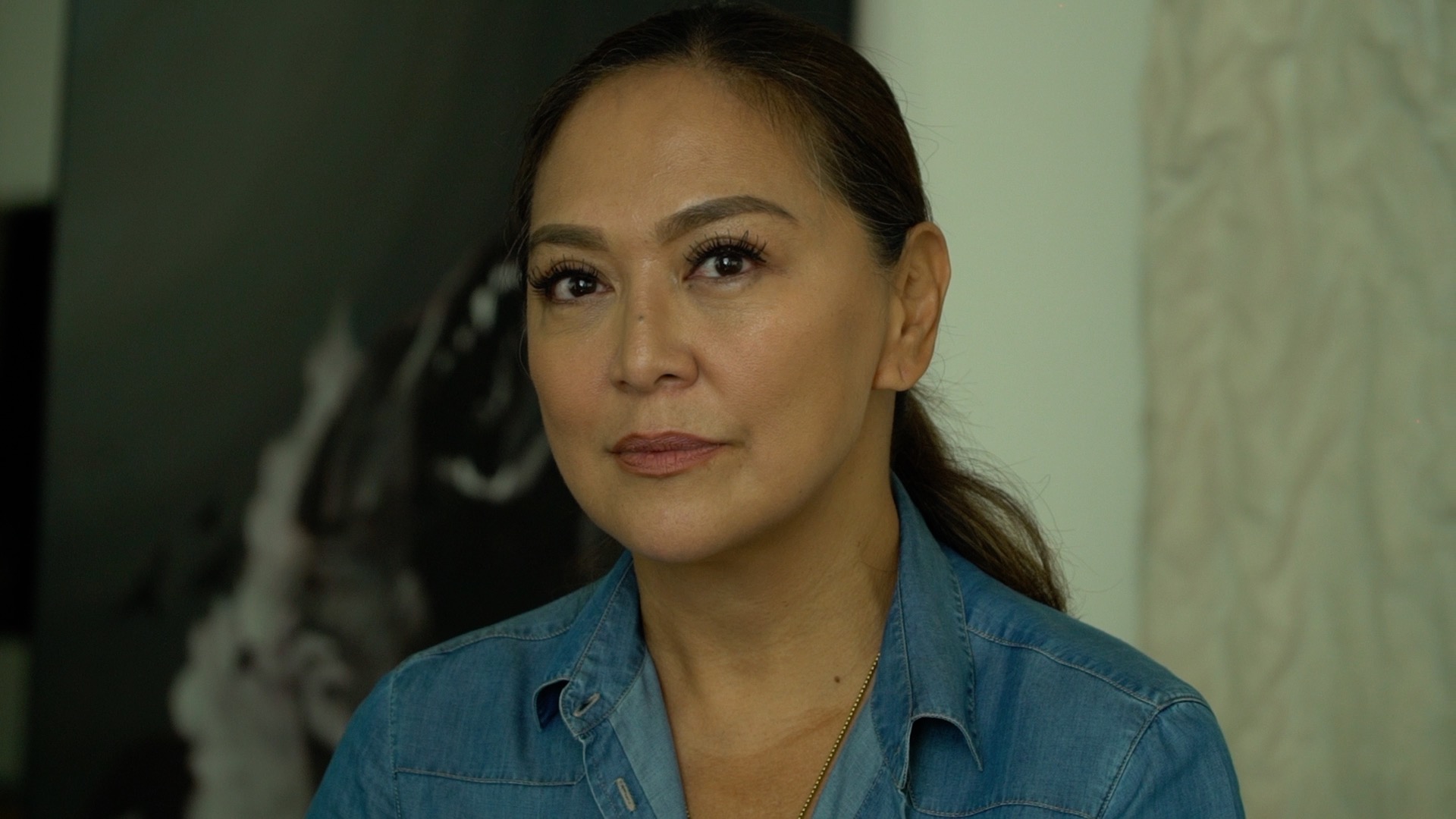 After the presidential debates in 2016 that aired on ABS-CBN, anchor Karen Davila, who moderated the event, was deluged by hate messages and harassment from Duterte supporters. She was called "biased" for asking then presidential candidate Duterte about his spotty human rights record as mayor of Davao City.
When Duterte was elected president, the attacks against Davila didn't stop. She is intermittently trolled online for her probing questions on Headstart, a morning show she anchors on cable channel ANC. Her memes have become a staple of the Diehard Duterte Supporters' (DDS) arsenal against the media.
"I am just one of the many journalists that have been a victim of trolling. Reputation destroyed, reputation maligned," Davila shares.
Davila describes how her interviews would be uploaded on Facebook and be used as clickbait.
"It's chopped into different pieces and used by different political parties for their own agenda, either to push a narrative or to push a political candidate," she adds.
She says clickbait posts dupe people into believing distorted interpretations of her Q&As, instead of watching the actual interview and judging for themselves.
A "non-awakened populace," Davila says, is also a threat to press freedom. "When people don't understand the role of the media, and the importance of the media, and how it plays in a democratic landscape, then we do have a big problem."
"The issue of press freedom is an issue for all Filipinos," she says, adding that trolling online has caused people to lose the "integrity of thought." Integrity of thought is lost when we doubt ourselves due to the deluge of disinformation on Facebook, she adds.
"We're seeing a culture of hate, a culture wherein you name-call, you curse, you accuse, you malign, you destroy the reputation of someone you feel is not on your side, or may have a different stand than you. And instead of pulling people together to discuss issues, you're actually drawing them apart," Davila says of the polarization on social media.
How did this story make you feel?
see the results
She says the closure of ABS-CBN had a chilling effect on the news groups left standing, which resulted in "self-censorship."
"They may never admit it. But if a journalist has to double, triple check themselves, 'Who will this offend? What's the effect if I say this?'" she adds.
She says of officials who pay lip service to respecting press freedom: "Will you protect a free press even if the free press goes against your own interest? The interest of a free press is the truth. And as I've said, it's not always perfect."
Davila says it's not just about courage. "Journalists should be frankly fearless in doing their jobs, and yet be able to self reflect that they're doing it properly with the right intentions."
Pia Ranada: I signed up for this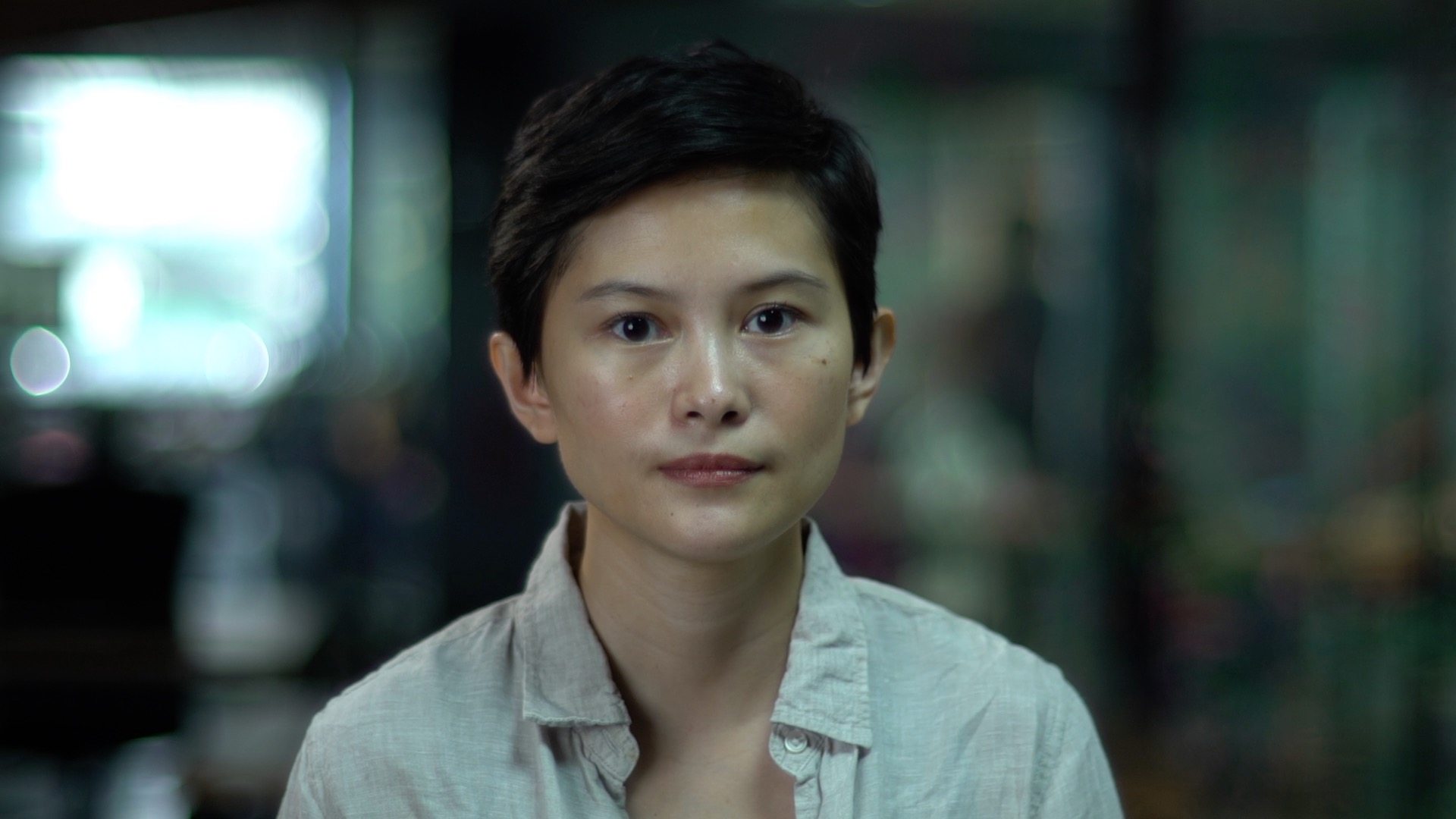 When Rappler reporter Pia Ranada was banned from entering Malacañang and from physically covering Duterte's events in February 2018, she was more angry than afraid. A month earlier, Duterte called out Rappler in a press conference and claimed its headlines were "ripe with innuendos and pregnant with falsity."
"There was no forewarning, nobody explained sufficiently the grounds for why I was banned, and it was obviously selective because it was only me who was affected by that rule," Ranada says. At the time, Presidential Spokesperson Harry Roque said Duterte issued the order because Ranada's reports "irritated" him.
The ban showed how one principled journalist with a news organization solidly behind her can stand up to a powerful man like Duterte. But this also made her a particular favorite among the trolls.
Ranada shares that even before the ban, she had been receiving hate messages from Duterte supporters, but the attacks increased exponentially after the ban.
"I would get Twitter tags where people would threaten me with rape," she says, adding that the threats extended even to her family. Her aunts, for example, would be swarmed with threats when trolls see them supporting Ranada.
Ranada bore the consequence of holding the power to account. Although the ban made it harder for her to report, she says it forced her to become more resourceful and more creative as a journalist. Instead of moving to another beat, Ranada continued to report about the President.
"I didn't stop because it's my job. It's part of my job description to report even when things get bad. I signed up for this," Ranada says.
"It's important to push back because if you don't, people will think the entire media can be manipulated and can be intimated. If you don't respond, if you don't assert your right to report, then that just gives them license to step all over you again and ramp up the attacks," she adds.
Ranada says press freedom is "broken" and "severely hobbled" because even a news giant like ABS-CBN had been shut off the air and other news outlets are now "too scared to do anything."
"Some think, 'Oh, if I write this headline in this way, maybe I will get fired.' So just that small, needling doubt in a reporter's mind for me already means he's not free," she says.
Camille Diola: Shivers down our spine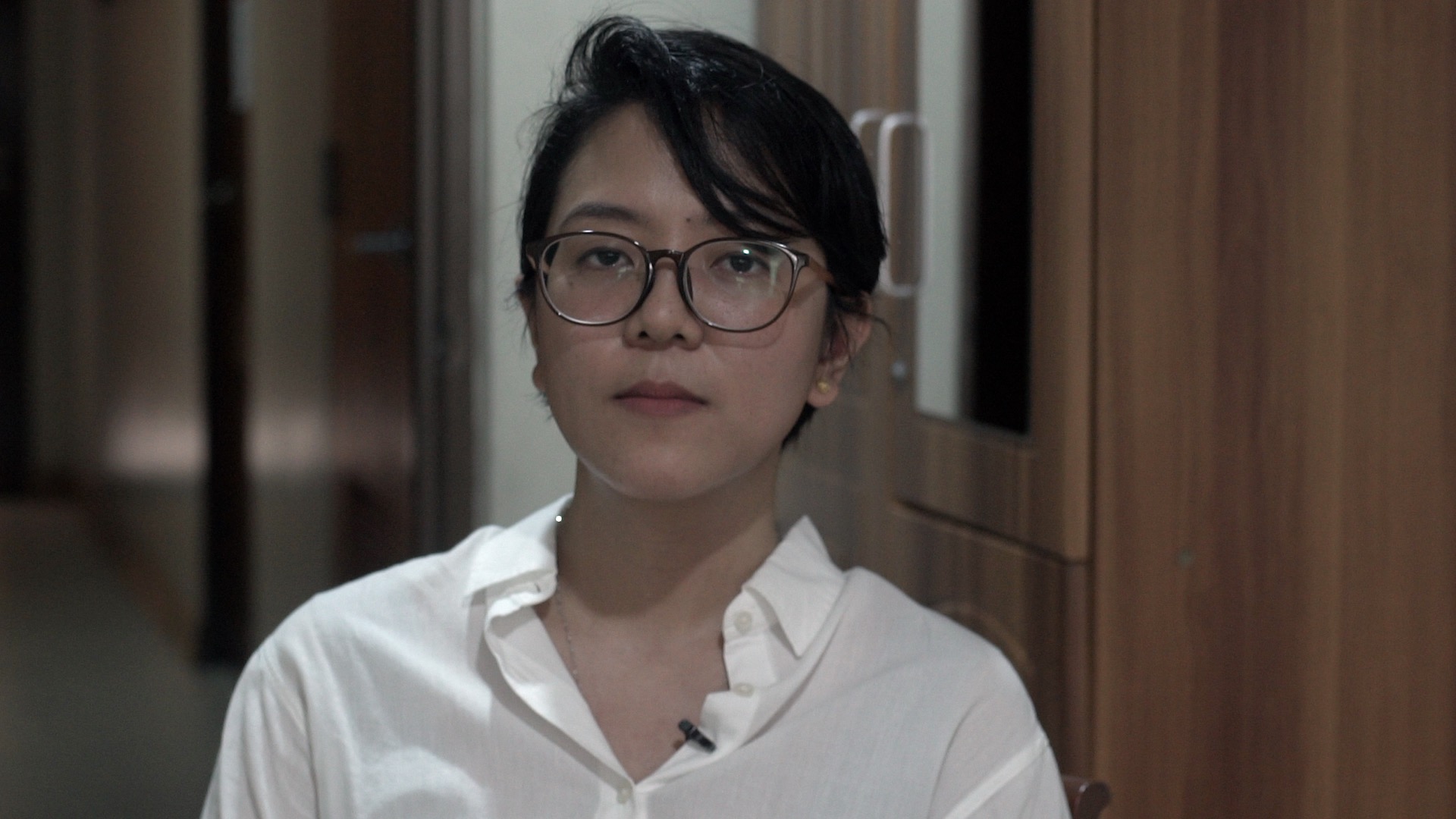 Since it started in August 2000, Philstar.com has become one of the most recognized digital brands in Philippine journalism with its contextual reports and agility in breaking news. Being an online news site, its current editor-in-chief Camille Diola saw social media as less of a threat and more of an opportunity.
"And then the elections came, 2016. And then we saw that it was going to be a problem for us. Social media became an environment of trolling, of name-calling, labeling. It was just vitriol thrown all over," Diola says.
Diola says many political actors took advantage of social media's power and potential as a medium.
"They took advantage of that to push certain messages to eventually not just win the elections, but also to capture public opinion," she says.
"The basis of the drug war was something that the media challenged from the very beginning," she says. "Policies towards the media are just antagonistic."
She describes press freedom as "very diminished," with journalists working under a "fraught environment." She says it's a situation that is "morally and psychologically complicated and challenging for individual journalists and for news organizations as well."
On top of this hostile political landscape, Diola admits that journalists like her are "pressured to sustain their businesses" while navigating the "ever-changing landscape of the digital medium."
Industry insiders and observers point out that "prior restraint" has crept in after the attacks against Rappler CEO Maria Ressa and the shutdown of an organization as huge as ABS-CBN.
"It just sends shivers down our spine. And if this is not something that affects us, and we say so, we would be lying," Diola says.
"Right now, after we push it out there, we publish something, we post something, we're just on the edge of our seats, you know, waiting for reactions that are maybe a little violent or maybe a little disproportionate – a lot disproportionate, and we do not deserve that," she adds.
Maria Ressa: Hold the line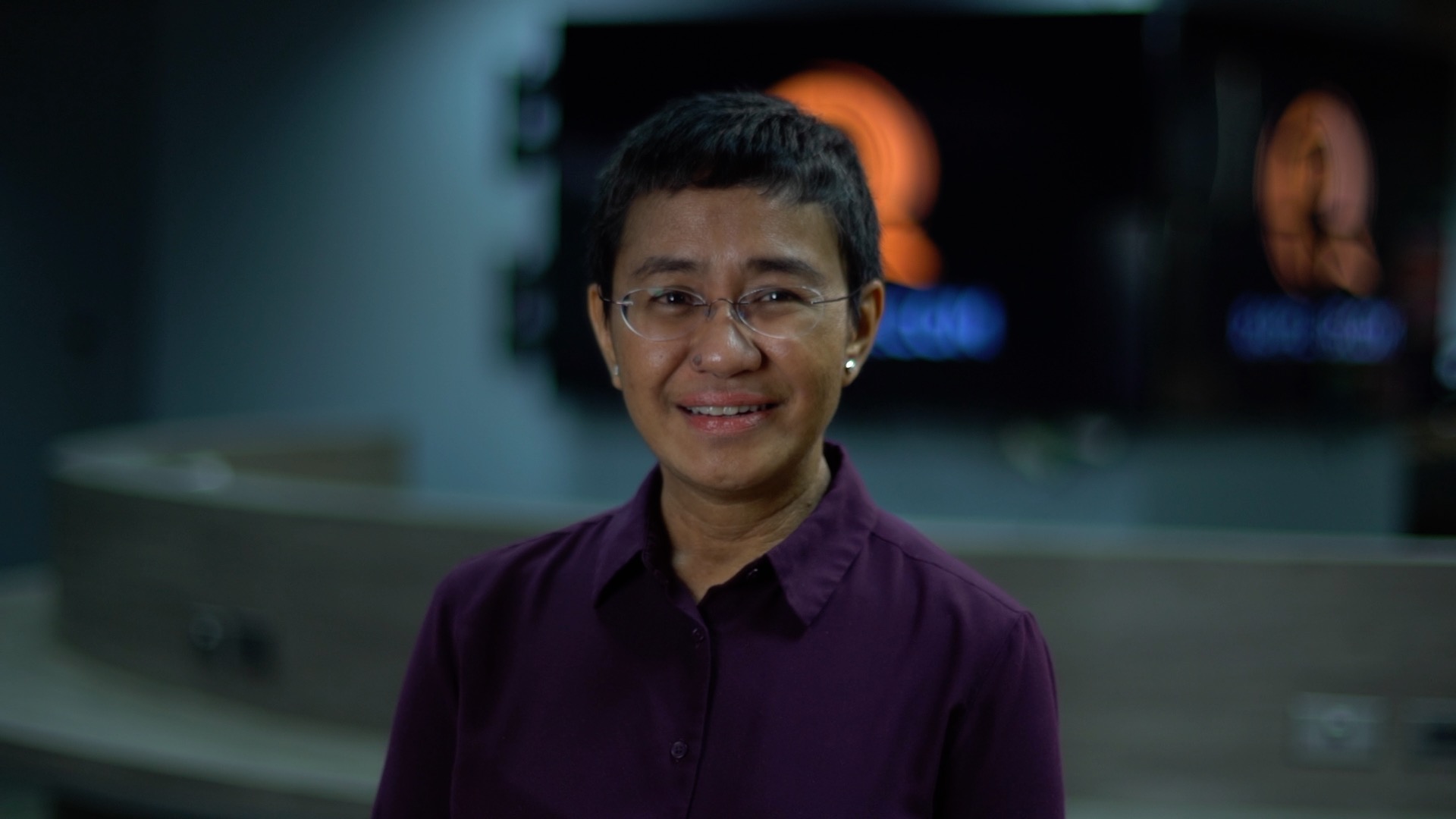 In 2018, the Philippine government filed 11 cases against Rappler and its CEO and president Maria Ressa. In 2019, 8 criminal cases of the 11 went to trial, with 8 arrest warrants issued against Ressa and two warrants against Rappler's board of directors. Rappler maintains these cases are all politically motivated.
To say Ressa has been in and out of courtrooms is an understatement: she posted bail 8 times in a span of 3 months, and was arrested twice in about 5 weeks.
Persecuted at home, Ressa brought the story of the autocrat in the Philippines to worldwide attention. She was named Time magazine's Person of the Year in 2018. She was also named one of Time's 100 Women of the century in 2020, BBC 100 Women in 2019, and included in BBC's 2019 list of "100 inspiring and influential women around the world."
She was awarded the highest journalism awards by Stanford University, Columbia School of Journalism, and given the highest honor by journalist associations Committee to Protect Journalists (Gwen Ifill Press Freedom Award), the International Center for Journalists (Knight International Journalism Award), World Association of Newspapers and News Publishers (WAN-IFRA) and the World Editors Forum (WEF), among many others.
On June 15 this year, she was convicted of cyber libel along with Rappler former researcher and writer Reynaldo Santos Jr for a story she didn't write, edit, or supervise, at a time when the law they allegedly violated didn't exist.
"Press freedom is an illusion. And we are forced to test it with every story. Because there's a gun pointed at you. And if you step outside the lines, you get targeted," Ressa says.
The cases haven't stopped. Ressa posted bail again in late November for a second cyber libel case: she tweeted a screenshot of a Philstar.com article published in 2002. It was filed by the same businessman who filed the first cyber libel case. More complaints have been filed, but Rappler and Ressa continue to fight.
A former warzone reporter, Ressa has dealt with difficult situations in her almost 35 years as a journalist. She says propaganda has always been around, "but technology has enabled mass manipulation at a scale we have never imagined."
Ressa has repeatedly called out Mark Zuckerberg for enabling the online disinformation network on Facebook to destroy democracies all over the world. 100% of Filipinos online are on Zuckerberg's platform.
"Facebook is a platform where lies laced with anger and hate spread faster and further than facts. It is biased against journalists. It is biased against truth," she says.
"This attack, you wake up, it's on your cell phone, you go to sleep, it's the last thing you see. These are psychological attacks. It's a new weapon against journalists," she adds.
Ressa says journalists should demand accountability from the tech giants such as Facebook to stop the "virus of lies." She calls on Filipinos and the younger generation of journalists to figure out how valuable democracy is and what kind of world they want to live in.
"If you want democracy to survive, we're all gonna have to do more," Ressa says. "The only way to deal with a Damocles sword hanging over your head, when you have a government that wants to intimidate you, to silence is to swat it away, and do your jobs."
Ressa is not intimidated, even as she fights for her constitutional rights like travel. She says she's on the right side of history. She says if Filipino journalists "don't find their way to finding strength together, they will be knocked off one by one."
"Whether I will get justice now or 10 years from now, I will get justice. That's the curve of history. So we will hold the line. That's what it requires," Ressa says
Source: https://www.rappler.com/nation/attacks-and-harassment-women-journalists-in-the-philippines-on-the-cost-of-truth-telling