Convicted Islamic terrorist Abdul Nacer Benbrika stripped of his Australian citizenship
Islamic terrorist Abdul Nacer Benbrika convicted of being involved in terrorist attacks in Australia has been stripped of his citizenship, as per Australian news reports. He is slated to be released from the Victorian prison where he was imprisoned since 2008.
Home Affairs Minister Peter Dutton confirmed the news that Australian passport of the terrorist cancelled on November 20. "If it's a person who's posing a significant terrorist threat to our country, then we'll do whatever is possible within Australian law to protect Australians," Mr Dutton told reporters in Brisbane. Under Australian law, the government can only strip people of citizenship if they are dual citizens, ensuring they will not be left stateless.
The Algerian-born Abdul Nacer Benbrika, who has lived in Australia since 1989, was the teacher and deputy of Islamic Information & Support Centre of Australia. He was also involved with Ahlus Sunnah Wal Jamaah Association, a radical organisation that follows Sunni Islam. His prosecutors said that Abdul Nacer was a key part of one of Australia's largest unnamed Islamic terror networks.
Abdul Nacer was one of 17 men arrested in Sydney and Melbourne in November 2005 and was charged with being members of a terrorist organisation and of planning terrorist attacks on targets within Australia. He was also the mentor and guide to Khaled Cheikho, Moustafa Cheikho, Mohamed Ali Elomar, Abdul Rakib Hasan, and Mohammed Omar Jamal, who were arrested in 2005 on charges of planning a terror attack on Sydney harbor.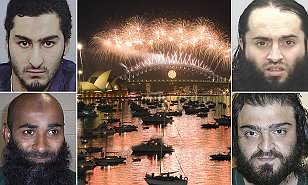 Abdul Nacer was sentenced to a minimum of 12 years' jail in 2008 for his role in plots targeting Sydney and Melbourne. He is now the first person to have their citizenship revoked onshore under the government's terrorism-related provisions of the Australian Citizenship Act.
Abdul Nacer came to public attention when he told an Australian ABC interviewer that Osama bin Laden was a great man. "Osama bin Laden was a great man before 11 September, which they said he did it, until now nobody knows who did it." He had also defended Muslims fighting against coalition forces in Iraq and Afghanistan, and said anyone who fought in the name of God would be forgiven their sins. He had condoned violent Jihad too.
"According to my religion, jihad is a part of my religion and what you have to understand is that anyone who fights for the sake of Allah, when he dies, the first drop of blood that comes from him out all his sin will be forgiven", he had said in an interview.
Source: https://samvadaworld.com/world/convicted-islamic-terrorist-abdul-nacer-benbrika-stripped-of-his-australian-citizenship/