Anti-Semitism in UK's Labour Party - Why Lord Meghnad Desai's resignation opens a can of worms for Jeremy Corbyn and the party
Lord Meghnad Desai, Indian-origin economist and author, has resigned as a member of the UK's Opposition Labour Party over its failure to effectively tackle racism within its ranks, reports The Daily Guardian. Lord Desai on Thursday said that he was forced to cancel his membership after 49 years after former party leader Jeremy Corbyn was readmitted just 19 days after he was suspended and despite findings of "unlawful acts" by the country's human rights watchdog against him.
The Daily Guardian quotes Lord Desai saying, "It was a very peculiar decision to allow him back without any apology. He has been refused the party whip in the House of Commons for a few months, but that is a very lame response to a very big crisis". He added "I have been very uncomfortable and slightly ashamed that the party has been injected with this sort of racism. Jewish MPs were abused openly, and female members were trolled. It is out and out racism." Lord Desai has sent in his resignation letter to the Leader of the Labour Party in the House of Lords, Baroness Angela Smith. Despite many appeals for him to reconsider, he has said that he will now sit as an independent peer.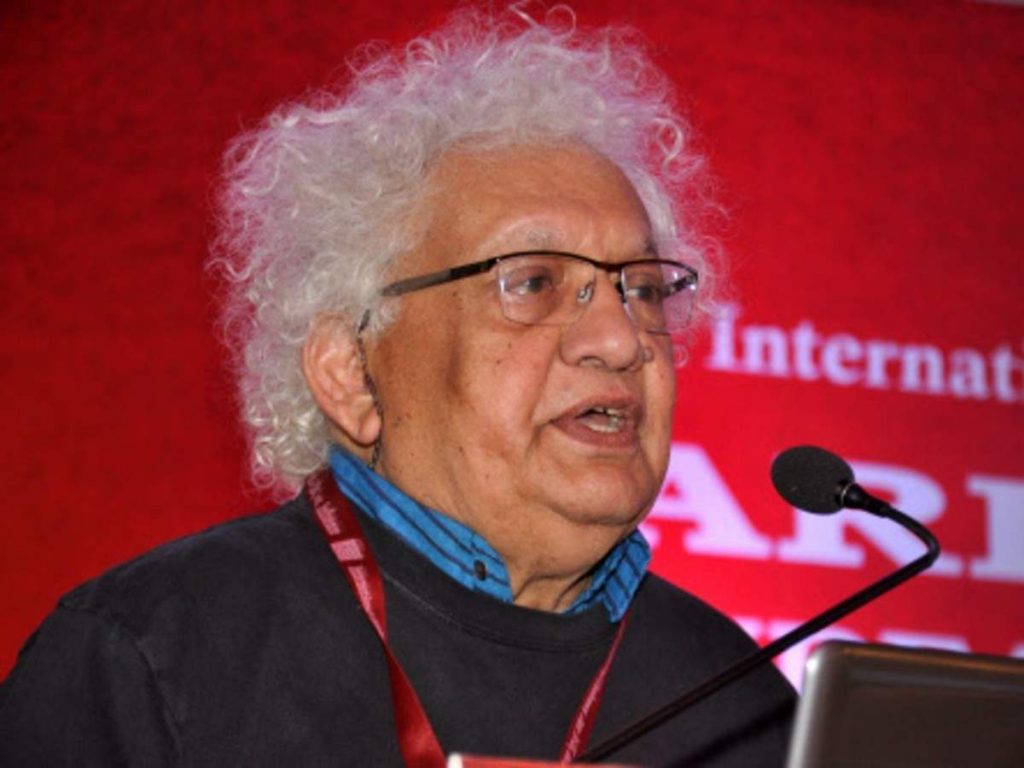 In late October, The Equality and Human Rights Commission (EHRC) of the UK found the Labor party guilty of unlawful acts of discrimination and harassment. The watchdog in its report identified what it described as "serious failings in the Labour party leadership in addressing antisemitism and an inadequate process for handling antisemitism complaints when Jeremy Corbyn was at the helm. The party was given until 10 December to draft an action plan to implement the report's recommendations, which is legally enforceable by the courts if not fulfilled.
Though the report does not blame Corbyn directly, the EHRC's lead investigator, Alasdair Henderson, said the failure of leadership must ultimately stop with him. "As the leader of the party at the time, and given the extent of the failings we found in the political interference within the leader of the opposition's office, Jeremy Corbyn is ultimately accountable and responsible for what happened at that time," said Henderson as reported in the Guardian.
When the report was released, Jeremy Corbyn rejected the conclusions of antisemitism in Labour in the report saying the problem was "dramatically overstated for political reasons" by opponents and the media. Corbyn's statement was seen as making light of the allegations and of antisemitism in the party. His statement was opposed by many in the Labor party including Keir Starmer. Starmer, who has headed the party since April 2020, told reporters he would "look carefully" at his predecessor's comments.
Soon after Corbyn's statement on October 29th, the party suspended him from the party pending investigation. A Labour party spokesman said: "In light of his comments made today and his failure to retract them subsequently, the Labour Party has suspended Jeremy Corbyn pending investigation." Corbyn said he would contest 'political intervention' to suspend him. "I've made absolutely clear that those who deny there has been an antisemitism problem in the Labour party are wrong," he had said in a statement.
Anti-Semitism in the Labour Party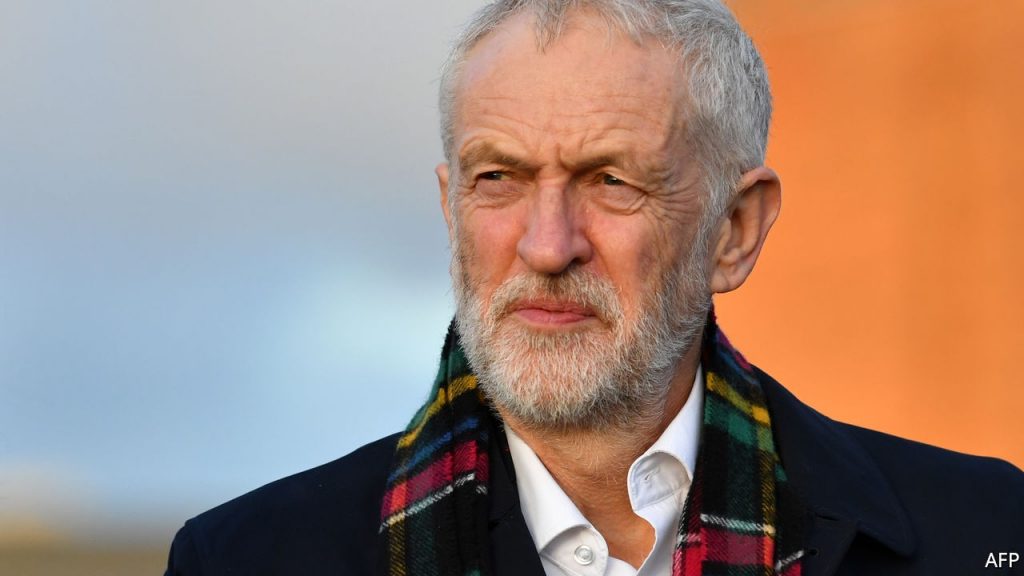 The Labour party though has not been opposed ideologically to Israel, it has however campaigned for Palestinian statehood for decades. The nuanced stance of the Labour party on Israel and the Palestinian statehood took a radical Left turn under Corbyn. Observers say that anti-Semitism was generally not regarded as a big problem in the Labour Party before Jeremy Corbyn's election as its leader in September 2015.
Corbyn and his allies on the left had spent decades campaigning for Palestinian statehood, and more members who supported the cause were allowed into the party. 'Under his leadership, there was an influx of new members, many of whom were vocal critics of Israel and who believed the UK, along with the US, should be tougher towards Israel, especially regarding its policies towards the Palestinians and its building of settlements in the occupied territories', reports the BBC.
As new members who were sympathetic to Palestine became prominent in the party, anti-Israel comments which were construed as anti-Semitic were made by many of its members. Few such comments which made headlines are below:
In April 2016, after it was revealed that Labour MP Naz Shah had, during the 2014 Israel–Gaza conflict and before she became an MP, shared a graphic of Israel superimposed on the U.S. with the caption "Solution for Israel-Palestine conflict – relocate Israel into United States", adding the comment, "Problem solved".
Former London Mayor Ken Livingstone defended Shah and said he had never heard antisemitic comments from Labour members. Livingstone added: "When Hitler won his election in 1932 his policy then was that Jews should be moved to Israel. He was supporting Zionism before he went mad and ended up killing six million Jews."
In March 2018, Jeremy Corbyn was criticised for sending an apparently supportive message to the creator of an anti-Semitic mural in 2012.
Mr Corbyn faced criticism in August 2018 after a video emerged on the Daily Mail website of a 2013 clip in which he said a group of British Zionists had "no sense of English irony".
In August 2018, Jeremy Corbyn took part in a ceremony in Tunisia in 2014 which honoured the perpetrators of the 1972 Munich massacre, during which 11 members of the Israeli Olympic team were taken hostage by Palestinian militants and killed.
The Times revealed that Jeremy Corbyn hosted an event on August 01, 2018 that compared the Israeli government to the Nazis at the House of Commons on Holocaust Memorial Day.
In March 2019, MP Jackie Walker took part in a Facebook training session that discussed if Jews were "chief financiers of the sugar and slave trade" and argued that "the Jewish Holocaust does not allow Zionists to do what they want".
"In terms of Holocaust Day, wouldn't it be wonderful if Holocaust Day was open to all people who experienced Holocaust?" Jackie Walker heard telling organisers in a recording of the Holocaust Memorial Day event.
Keir Starmer sacked his shadow education secretary Rebecca Long-Bailey in June 2020, for sharing an article containing an anti-Semitic conspiracy theory.
In 2017, Former MP Chris Williamson said that attacks on Corbyn's handling of antisemitism within the Labour Party were "proxy wars and bullshit" and that "I'm not saying it never ever happens but it is a really dirty, lowdown trick, particularly the antisemitism smears."
Several members of the Labour party were suspended for sharing similar anti-Semitic views within the party in the garb of opposing Israel. Following such allegations from Jewish groups and some from the party's own MPs, a slew of high-profile suspensions were made. By May 2016, the Labour Party had suspended 56 members for statements alleged to be anti-Semitic, pending investigation. Despite the suspensions, Jewish MPs in the party alleged that they were abused and walked out on their own.
As the row threatened to the tear the party apart, Jennie Formby took over as Labour's general secretary and set about tightening up the party's disciplinary procedures and recruiting more staff to deal with anti-Semitism cases in April 2018.Source: https://samvadaworld.com/featured/anti-semitism-in-uks-labour-party-why-lord-meghnad-desais-resignation-opens-a-can-of-worms-for-jeremy-corbyn-and-the-party/