Record number of dangerous extremists to be released from Australian prison in 2020
Abdul Nacer Benbrika is one of Australia's most dangerous extremists, and in November he will be released from Barwon Prison.
He is one of a record number of eleven convicted terrorists due to be released into the community in 2020.
Algerian born Benbrika was the leader of two terror cells that plotted attacks on Australian soil in 2004 and 2005, including plans for the AFL Grand Final and Sydney's Lucas Heights nuclear reactor.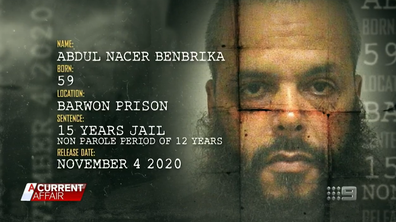 He has already served the 12 year non-parole period of his 15 year custodial sentence, and has been denied parole on at least two occasions.
His sentence expires on November 4 and like all convicted criminals who have served their time, he'll be a free man.
Peter Moroney was a Detective Sergeant in the NSW Police Counter Terrorism Command from 2001 to 2011 and part of Operation Pendennis that famously took down Benbrika.
Mr Moroney has serious concerns about Benbrika being released into the community.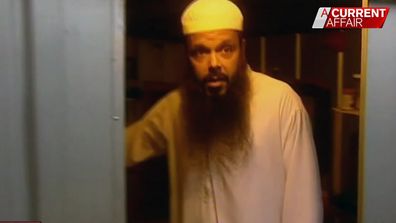 "He had very strong convictions when he was put inside. It would, in my view, take a lot for that to be swayed or turned," Mr Moroney told A Current Affair.
"We're not talking about an everyday crime. We're talking about a person who was convicted for conspiring with others to plan a terrorist attack within Australia."
"We would want to be very right before we release him," Mr Moroney added.
Benbrika's son in law, Shayden Thorne, was released in March after serving three years and ten months over his role in the foiled "tinnie terrorists" plot, where six men were convicted and jailed over a bid to sail a fishing boat from Cape York in Queensland to the Philippines to incite an uprising and overthrow the government.
Deakin University Terror Expert Greg Barton says questions have been raised over Thorne's monitoring back home in Perth.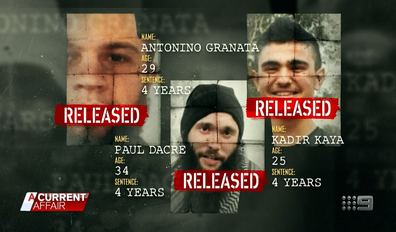 "It was expected when he was released he would be fitted with a GPS ankle bracelet or some other way of tracking his location, and that apparently wasn't done," he told A Current Affair.
Another plot member Murat Kaya was released in January after serving four years, despite a judge finding Kaya had contempt towards non-Muslims and Australian law.
The other "tinnie terrorists" - Kadir Kaya, Paul Dacre and Antonino Granata - were released from prison in early May after serving their full terms.
They are not on parole, therefore they are not subject to court-ordered supervision.
"If they're not subject to parole by definition we have very little legal capacity to be able to see what's going on inside their lives and to keep them safe… and keep others safe from them," Mr Barton said.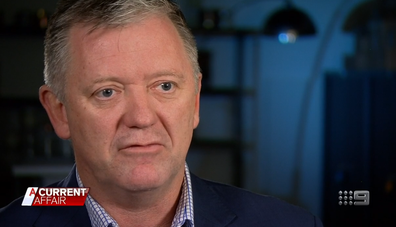 Under the Commonwealth Criminal Code, the courts now have the power to order terrorists to be locked up for a further three years after their sentence has finished. But authorities have found these continuing detention orders hard to obtain as it's difficult to prove intent.
Offenders are instead being released on interim control orders, and being monitored by police.
"It's the enforcement of these conditions that suck resources, suck a lot of money, and it only takes a small gap for them to fit through," Mr Moroney said.
Former Qantas baggage handler Bilal Ghazal was sent to prison for producing a terrorist handbook detailing assassination techniques and a guide to how to shoot down planes. At the time of his arrest, it was believed that he was Al Qaeda's main contact in Australia.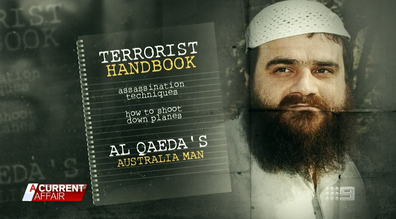 He's currently serving a 14 year sentence in Goulburn's Supermax prison, but could walk free in September.
While the global face of terrorism has shifted while Khazal and Benbrika have been behind bars, Mr Barton says there is evidence of an intergenerational transition from Al Qaeda to ISIS.
Mr Barton uses the example of Khaled Sharrouf, who was a part of the Pendennis Nine with Benbrika, and travelled to Syria where he joined Islamic State.
"Some of those who travelled to Syria and Iraq came to Goulburn and to Barwon Prison to get the blessings of the people they saw as their senior spiritual advisors, and that's the concern," Mr Barton added.