Child Soldiers: Yuot's father saved thousands of Sudan's 'lost boys' from war. Now he's telling his story
Sitting in his home in Perth's northern suburbs, Mecak Ajang Alaak leans back in his chair and folds his hands in his lap.
The 76-year-old is a towering figure, and when he sits down, his legs stretch out in front of him.
Mr Alaak's mind is a lifetime away. Thirty years ago, in Pinyudu refugee camp in Ethiopia, he was responsible for the education of around 16,000 displaced youth from southern Sudan.
"I was a teacher, and the role of a teacher is to educate the people and the community," he tells SBS News. "That was the role that I saw, to help these children to have a future."
Mr Alaak had been a headmaster at a secondary school in Sudan before the country was plunged into its second civil war in 1983. Like many others, he fled to Ethiopia. As Pinyudu camp's director of education, he was given responsibility for the schooling of 'lost boys', thousands of youths who had been displaced by war.
"The children were in a war where they might be attracted to be child soldiers, but my aim was to have the education for them. That is why I say 'the pen is mightier than the gun'. I wanted to draw them away from the war," he says.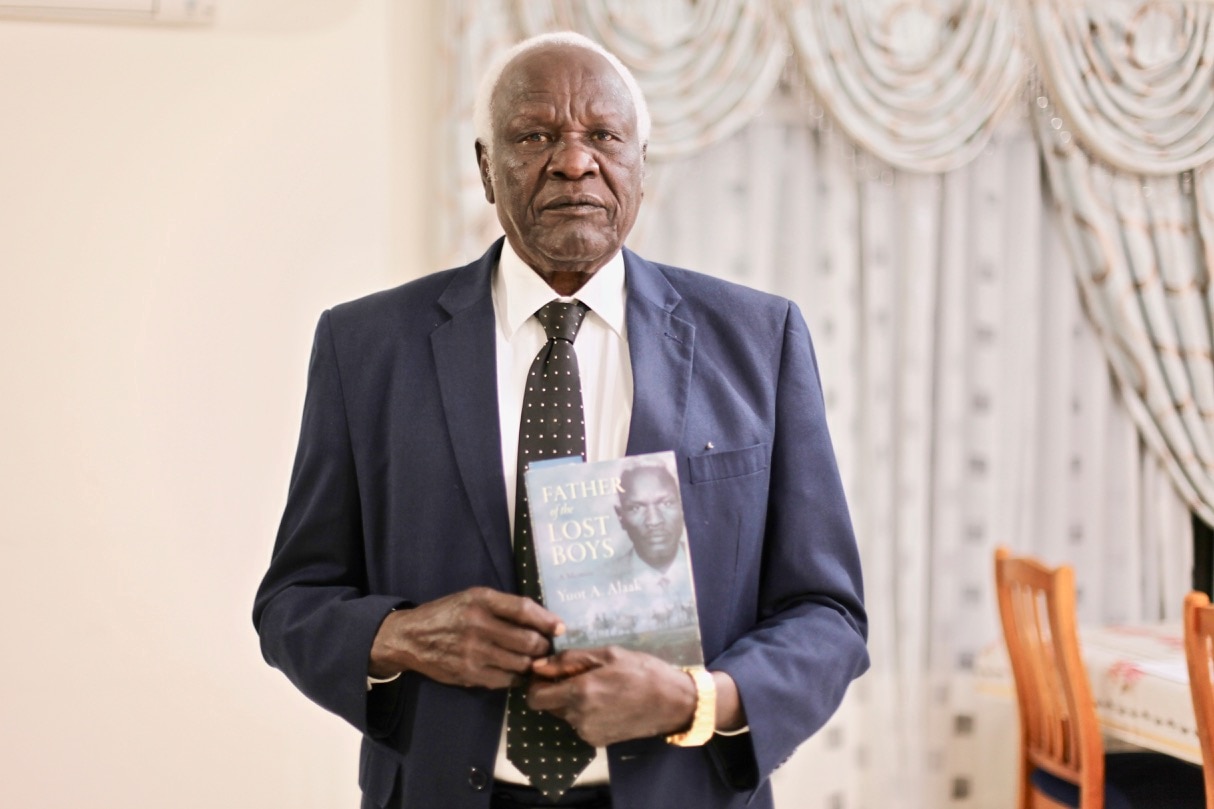 And so began the story of the 'father of the lost boys', a teacher who helped lead thousands of would-be child soldiers away from war. Together, they escaped war first in Sudan and then in Ethiopia, before reaching the relative safety of Kakuma Refugee Camp in Kenya.
Mr Alaak's son, Yuot A. Alaak, who also now lives in Western Australia, was 11 years old when, in 1990, he joined his father and thousands of lost boys on a perilous march from Ethiopia through southern Sudan.
"We basically left in the wet season, it was raining so we walked through the mud. A lot of the boys were attacked by wild animals and eaten along the way. Some fell and broke bones," Yuot, 42, recalls.
After several days of walking, the group made it to the crocodile-infested banks of the Gilo River on the border between Ethiopia and Sudan. On the other side lay the relative safety of Pochalla, a South Sudanese garrison town occupied by soldiers from the Sudan People's Liberation Army.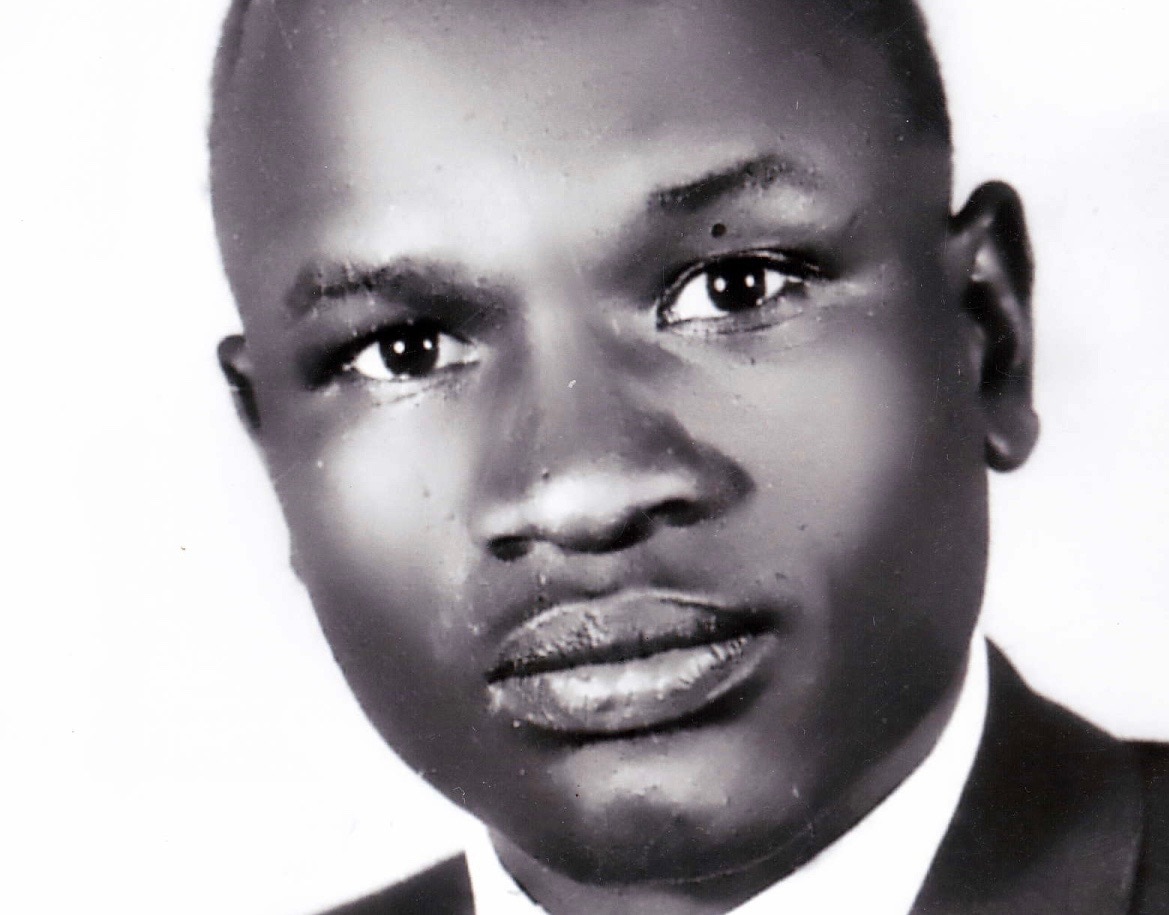 "Once we reached Gilo, the river had swelled during the rainy season. It was flooded, but Dad managed to take canoes from the soldiers and he used that to get as many boys across as he could," Yuot says.
As thousands lined up and waited to cross the river, a group of Ethiopian rebels attacked, in what has come to be known as 'the Gilo massacre'.
"Dad lost hundreds of boys that day, some were shot as they jumped into the river, or drowned while they were trying to reach the other side."
The survivors made it across the river to Pochalla, but they arrived emaciated and faced more starvation.
"Everyone went hungry, there was no food. People then started eating tree roots, hunting rats," Yuot says.
Atem Yaak Atem is the former director of SPLA Radio in South Sudan, and has been a journalist for 40 years.
"The main problem was lack of food and long distances. But the real question was, leaving the refugee camp in Ethiopia, being with the rebels in South Sudan, there was no food, medicine or education," Mr Atem says.
"There was a question of insecurity, the towns occupied by the SPLA were being bombed by Khartoum. Food was being supplied by the NGOs working under the umbrella of the United Nations. The most important question was, what future did these young people have?"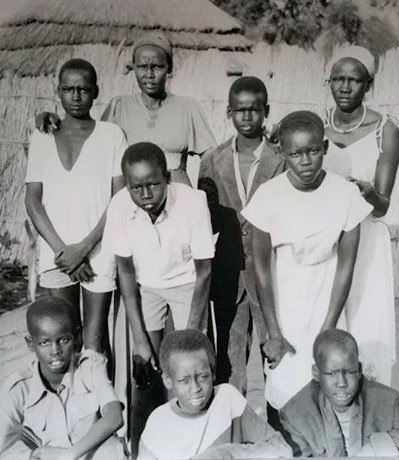 Facing further attack from Sudan's army in the north, the lost boys and tens of thousands of other refugees fled to the Kenyan border, a journey that lasted three months and covered 600 kilomeres.
The group crossed the Sudan-Kenya border in June 1992, first to the town of Lokichogio and then relocating deeper into Kenya, to the town of Kakuma, to avoid cross-border attacks by militias.
At the time, Kakuma was largely barren land. Today, it is one of the world's largest refugee camps, a permanent residence with its own university.
"That is how the Kakuma Refugee Camp was established. Now it's a city, almost 30 years later," Yuot says.
Having survived the journey and with the help of the United Nations and other international aid groups, his father helped build 16 schools in the camp.
"The United Nations started to pay teachers, most of the teachers got a paycheque for the first time in their lives, and Dad got his first paycheque in about 10 years," he says.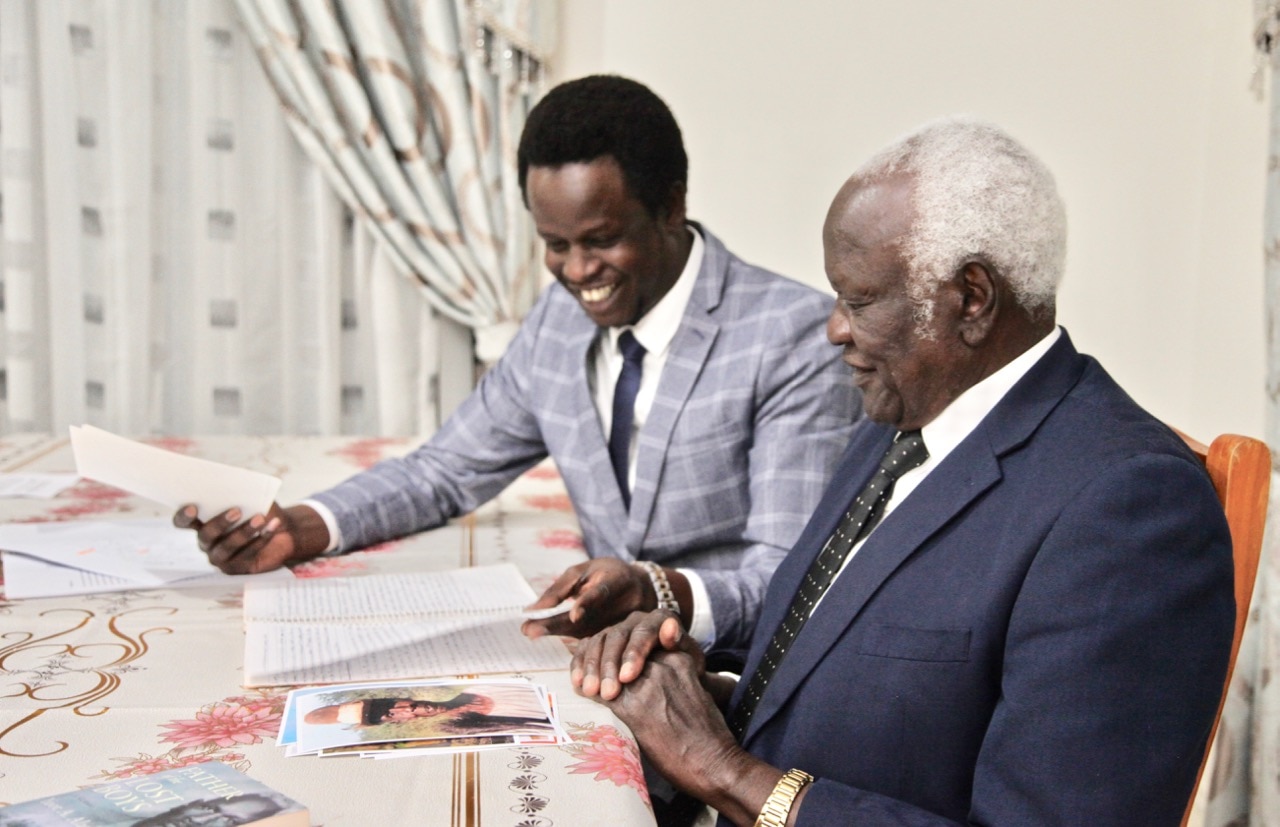 Mr Alaak's efforts to help lead the lost boys away from war and to ensure they received an education were not forgotten by the warlords at home.
"When my dad took the lost boys from southern Sudan into Kenya, a lot of the commanders were not happy with him because they saw that he was taking away soldiers in a time of need," Yuot says.
"My dad started to get letters from the commanders, telling him to bring the lost boys back. My dad said 'absolutely not, these boys are the future of our country. I need to get them educated so they can come back and help'."
Mr Alaak and his family were moved to Nairobi for their own safety and in 1995 were offered a new life in Australia through a United Nations resettlement program.
"I did not plan from the beginning to come to Australia. I was willing to work with the lost boys, and if peace came, to remain in [South Sudan]," Mr Alaak says.
"But there were people who made it difficult, and it became an insecurity for me. That is why I was brought by the UN to Nairobi, and they recommended me to come to Australia.
"I accepted to come to Australia because there is a saying, 'each man to himself and God for us all'. South Sudan is our country but I had to take the advantage of educating my children."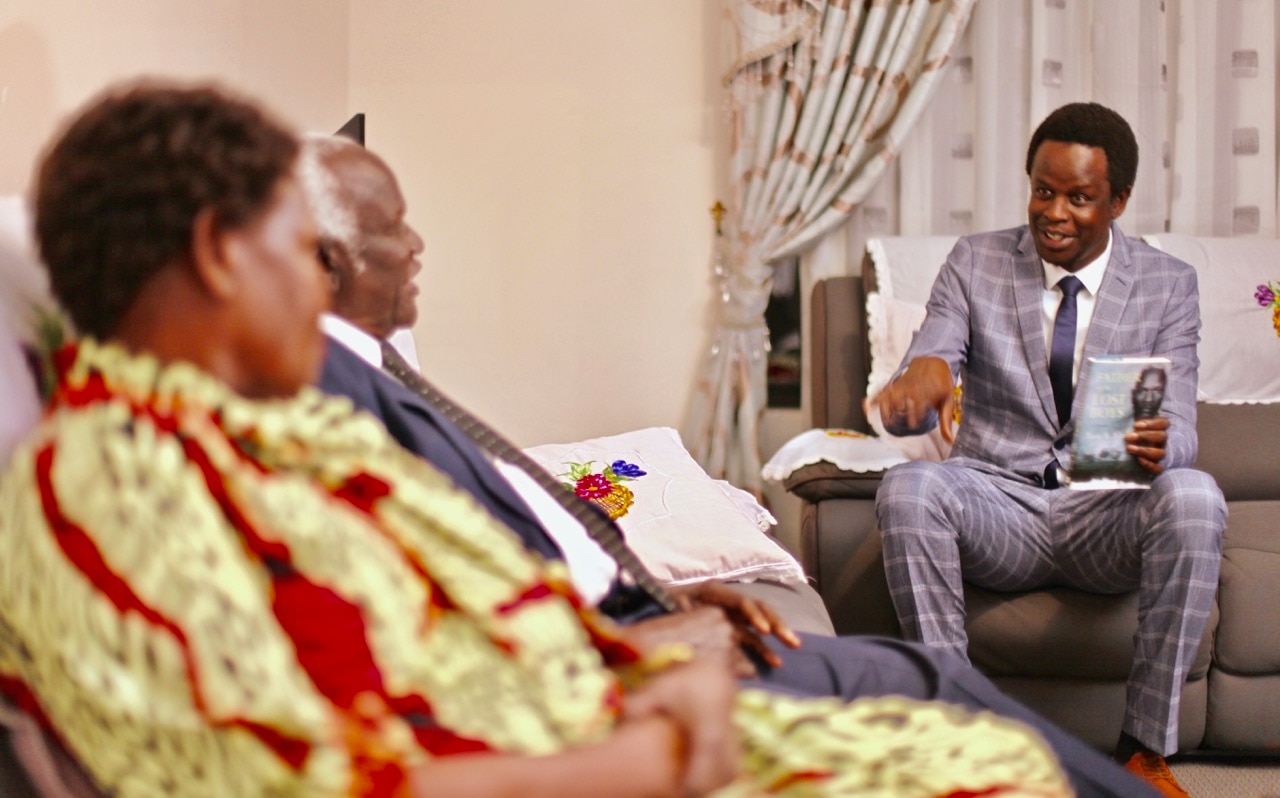 Mr Alaak's story is now being told for the first time, by his son Yuot, one of a new generation of South Sudanese-Australian authors. The book, Father of the Lost Boys, is an eye-witness account of Yuot's experiences escaping war by his father's side and starting a new life in Australia.
"My hope is that every Australian will view migrants and refugees who are mostly like myself and my family, who have come here and made this country greater," Yout says.
"For me, I want to be a representative of my community, I want to define what my community is. Having come here as a young teenager with the clothes on my back."
Associate professor Richard Vokes is an anthropologist and specialist in African studies at the University of Western Australia.
"In recent years there's been an explosion in memoir and biography among leaders in South Sudan, from both during the second civil war which ended in 2005 and those involved in the creation of South Sudan as a nation in 2011," he says.
"A lot of those people are now retiring and reflecting on their time of what went well and what didn't go well during that period."
Yuot wrote the book about his father's experiences while working full time as an engineer, often away on mine sites in Western Australia's Pilbara region.
"When I was on the mine site, I would sit on my bed and just write. I could hear everybody laughing and having drinks. But I had a different motivation," Yuot says.
For his father, the book is an assurance that the experiences of his generation will not be lost on a new generation of South Sudanese-Australians.
"People have to adjust themselves to see that when you have a good democracy, good government and multiculturalism, when you don't insist on your religion or belief, that the world can be a peaceful place. That is my message".
Father of the Lost Boys is published by Fremantle Press
Source:
https://www.sbs.com.au/news/yuot-s-father-saved-thousands-of-sudan-s-lost-boys-from-war-now-he-s-telling-his-story