Reportedly Only Christians Can Apply To Sewer Cleaner's Job In Pakistan
Jamshed Eric plunges deep to clean out clogged sewers with his bare hands in Karachi, Pakistan. Before he enters inside the sewer, he says a little prayer to Jesus to keep him safe.
The work is grueling and he wears no mask or gloves to protect himself from the stinking and toxic plumes of gas that lurk deep underground.
"It is a difficult job," Eric said. "In the gutter, I am often surrounded by swarms of cockroaches."
After a long day, the stench of his work lingers even at home, a constant reminder of his place in life. "When I raise my hand to my mouth to eat, it smells of sewage." he said.
Recent number of deaths among the Christian community of sewer cleaners in Pakistan describes how the caste system and discrimination that once governed the Indian subcontinent's Hindus lingers, no matter the religion.
This started like other lower-caste Hindus, Eric's ancestors converted to Christianity centuries ago, hoping to escape a cycle of discrimination that ruled over every aspect of their lives: what well of water they could drink from, what jobs they could be doing.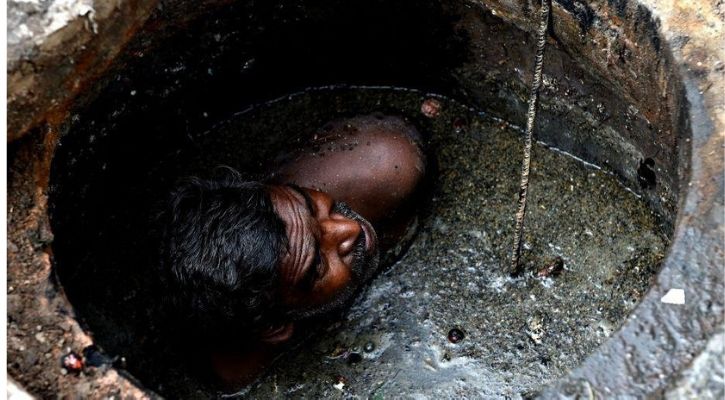 Representative Image - TOI
But when the Indian subcontinent broke up in 1947 and hence, Pakistan was formed as a homeland for the region's Muslims, a new, informal system of discrimination formed. In Pakistan, Muslim community is at the top of the hierarchy and as one of Pakistan's small Christian minority, Eric has now been forced into the same work his Hindu ancestors had avoided through religious conversion.
Although India has outlawed the discrimination which is based on caste with some success, in Pakistan it is almost encouraged by the state. In July, the Pakistani military placed newspaper advertisements for sewer cleaners with the caveat that only Christians should apply. After activists protested, the religious requirement was removed.
But in Pakistan, municipalities across the whole country rely on Christian sweepers like Eric. The city of Karachi has sweepers those who keep the sewer system flowing, using their bare hands to unclog crumbling drainpipes of feces, plastic bags and hazardous hospital refuse, part of 1,750 million litres of waste the city's 20 million residents produce daily.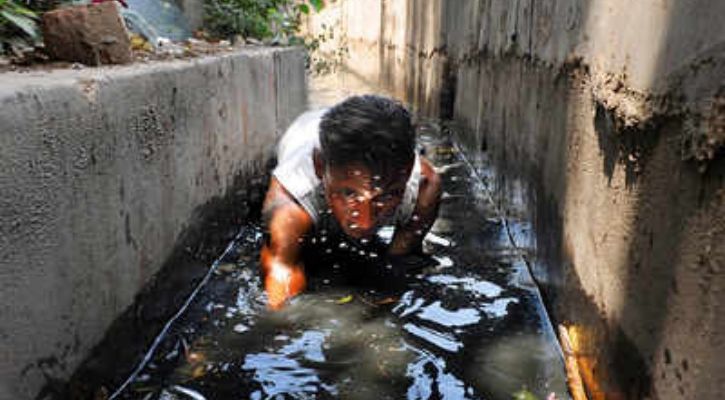 Representative Image - BCCL
Eric has a son who goes to school far from the crowded and segregated neighborhood the city's sewer cleaners live in, hoping to make him free from the discrimination that forced him into this work. Back home, the neighborhood lacks safe drinking water and schools. Piles of garbage and overflowing gutters are in abundance.
Mary James Gill, a former parliamentarian who runs the Sweepers are Superheroes advocacy group, has lobbied for years to pressure the government to formally ban manual sewage cleaning work. But most of the sweepers are illiterate and unorganised, she said.
While Christians make up only 1.6 percent of Pakistan's population of some 200 million, according to a 1998 government issue, rights groups believe they fill around 80 per cent of the sweeper jobs. Lower case Hindus mostly fill the rest of the slots.
When Karachi's municipality tried to recruit Muslims to unclog the sewers and gutters, they refused to get down into the gutters, instead of sweeping the streets. The job was left only for Christians like Eric, known derogatorily as "choors" or dirty.