Terrorism: The current challenges
A few months ago, the former inspector-general of police, Mohamad Fuzi Harun, stated that Tawau and Sandakan have been identified as new transit points for Islamic State (IS) terrorists to travel into Southeast Asia, the Southern Philippines and Rakhine (Myanmar).
The current Inspector-General of Police Abdul Hamid Bador further stressed that at the country level, the Royal Malaysian Police (PDRM) has become more vigilant by increasing security levels at houses of worship and diplomatic missions.
Both statements from the police top brass have stated that terrorist threats are impending in Malaysia, and greater attention needs to be given to avert them.
This also shows that IS has a good ground network and has identified Malaysia as a platform from which to launch attacks elsewhere. Past existence of terrorist groups in Malaysia, such as the KMM and Al-Ma'unah, were influenced by events that occurred outside Malaysia, such as the Palestine and Afghanistan conflicts. These conflicts inspired them to launch attacks in Malaysia.
Advertisement
Two remnant active members of JI and Al Qaeda, Yazid Suffat and Lotfi Ariffin, were later seen as IS members. Some of the suspected combatants of IS are now returning to Malaysia. There is a strong likelihood that they will be detained, interrogated or in some cases prosecuted by the courts, as has been seen.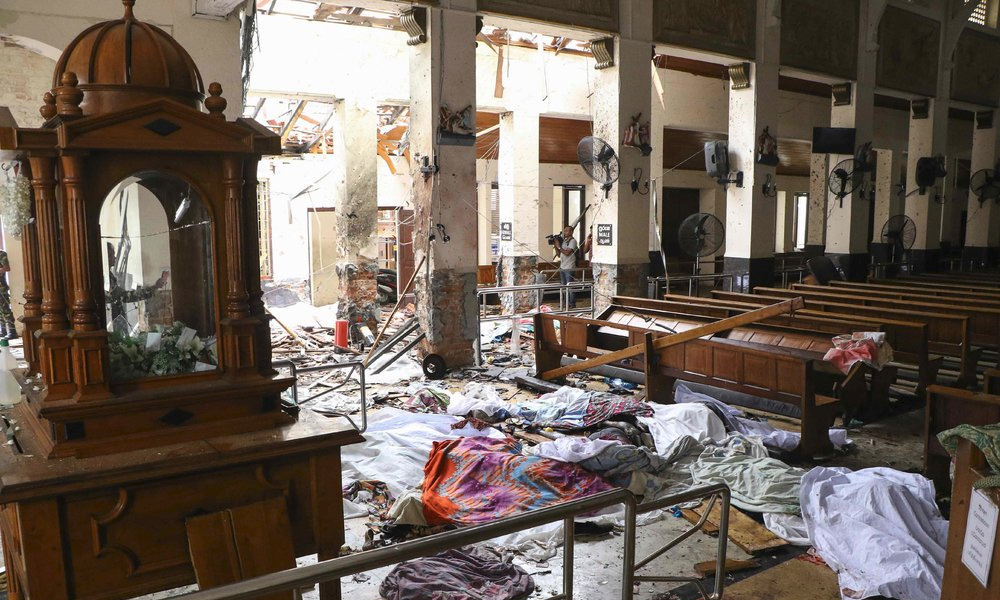 In the case of Sri Lanka, two suicide bombers were brothers as reported by the media. Another woman, who was the wife of one the suicide bombers, detonated a suicide vest killing herself, her two children and three police personnel during the ensuing crackdown. This is of real concern. The terrorists are now not only willing to "sacrifice" themselves for their cause and ideology, but are able to instigate and influence their family members to be part of their 'noble mission'.
The recent, increased participation of women in terrorist activities indicates yet another concern. Previously, women were seen as taking a more supportive or passive role, but the current trend indicates a shift. For example, in 2015, a 14-year-old girl, suspected of pursuing terrorist causes, was arrested by the PDRM at the Kuala Lumpur International Airport (KLIA) while attempting to board a Cairo-bound flight.
These are known sympathisers and terrorists of IS. How about sympathisers who are not known to national and international intelligence and security agencies? The question arises as to what level of monitoring is being dedicated by the intelligence and security agencies in Malaysia to actively monitor the friends, family members and extended family members of terrorists/suspected terrorists.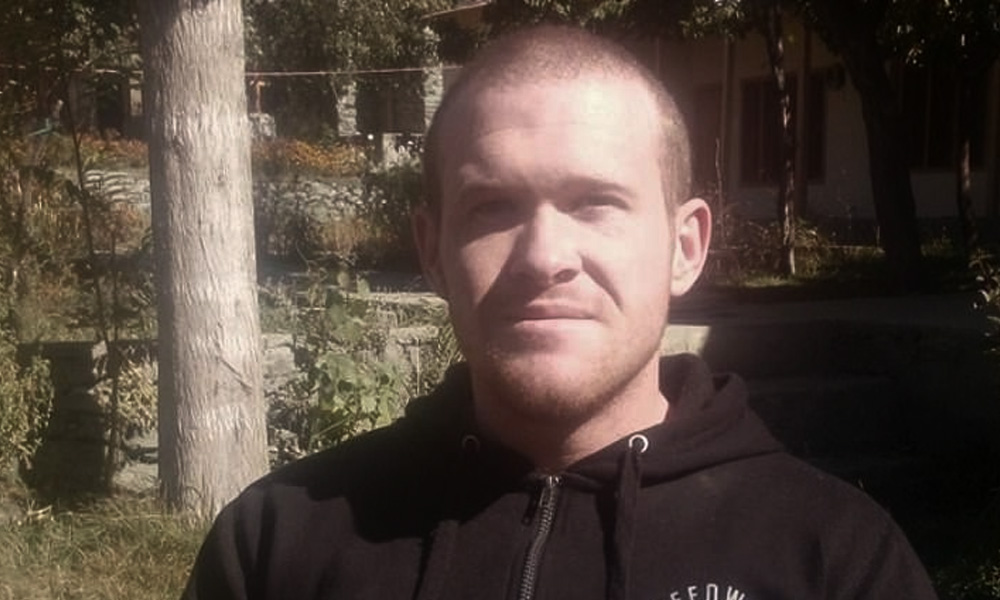 Brenton Harrison Tarrant (
above
), who perpetrated the Christchurch attacks, and hate preacher Zahran Hashim, who was reported as the mastermind of the Sri Lanka attacks, were classified as low-level threats.
It is likely the intelligence and security agencies never saw these people as a real threat to national security. I will not blame them entirely due to the limitation of resources available to them as there are several classifications for terrorists. These agencies tend to focus on high- and middle-level terrorist threats, who are seen as more imminent.
Low-level terrorists tend to be part of sleeper cells, as was witnessed in Sri Lanka where nine suicide bombers were part of the attacks. Due to the limitation of resources faced by the agencies, these low-level terrorist threats were ignored. This gave them a great advantage in executing their "missions" successfully.
It is imperative then, that ordinary citizens play the role of "unofficial" informants to help these agencies tackle this growing threat in Malaysia. Political and religious leaders from all sectors, especially the government, must play a central role. They must actively address and openly discuss this issue with the public and reiterate that the path taken by terrorists is illegal and religiously unacceptable.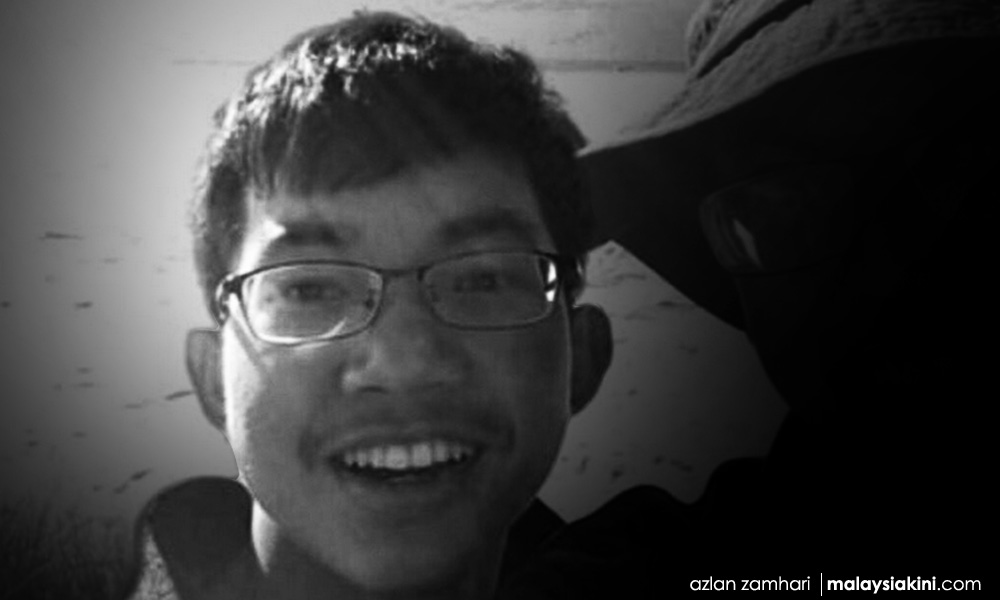 As pointed out by Anwar Ibrahim, the Islamic bodies need to be vigilant against religious fanatics and extremist groups, and emphasise that Islam promotes harmony and opposes all forms of violence. This message needs to be stressed aggressively by Muslim leaders from the government to the masses.
In the Christchurch attacks, a Malaysian, Muhammad Haziq bin Mohd Tarmizi, 17 (
above
), was among the 50 victims who were brutally murdered by the attacker. This can be leveraged as a propaganda tool for IS to instigate their supporters and sympathisers to launch attacks in Malaysia. Therefore, the MCMC, including the government media and enforcement agencies must be vigilant to ensure this issue is not being manipulated by extremists to gain support for their purposes.
Once again, there is evidence of the role hate preachers play in terrorist attacks. They are instrumental and their significance cannot go unheeded. The role played by Omar Bakri Muhammad, Mustafa Kamel Mustafa, also known as "Abu Hamza" and "Anjem Choudary", in instigating British subjects in the UK to act against their own people and country is irrefutable. For these preachers, the ideology that they have subscribed to is more important than the lives of civilians, which include women and children.
As a sovereign nation, we cannot afford to make compromises on issues involving national security. The peace and security of Malaysia are vital to all and we should never allow ourselves to be held hostage by racial and religious emotions when dealing with such matters.
---
R PANEIR SELVAM is attached to the Institute of Crime and Criminology, Help University.
Source:
https://www.malaysiakini.com/news/483141