Rohingya repatriation: Fourth Bangladesh- Myanmar talks on May 3
Dhaka, April 19: Rohingyas injection in any country is nothing but adulteration in its citizenship. Keeping this in mind, the fourth meeting of the Bangladesh-Myanmar joint working group (JWG) will be held on May 3 in Naypyitaw to discuss the repatriation of hundreds of thousands of Rohingyas forced to take shelter in Cox's Bazar to escape the brutalities of the Myanmar security forces, local Buddhist mobs, and people of various ethnic groups in Rakhine.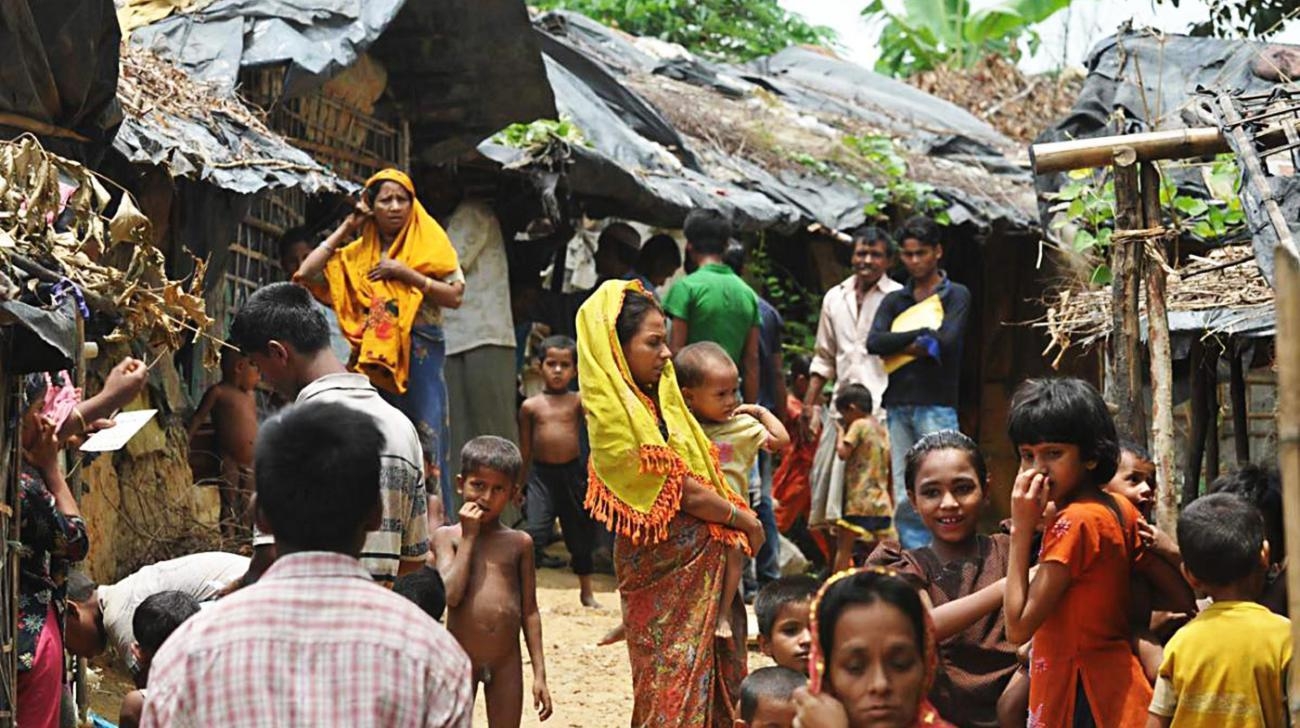 Foreign Minister Dr AK Abdul Momen spoke of the upcoming fourth meeting at a foreign ministry press conference organized for the prime minister's upcoming visit to Brunei on April 21-23.
When asked if this meeting would be at the foreign secretary-level, like previous ones, he said the foreign secretary was currently busy with an election and if unable, another senior diplomat would lead the Bangladeshi team.
Foreign Secretary Shahidul Haque is now campaigning to be elected deputy director general of the International Organization for Migration (IOM), the migration agency of the United Nations.
Dr Momen also said that during Prime Minister Sheikh Hasina's visit to Brunei, an ASEAN(Association of Southeast Asian Nations) member, Myanmar and eight other South-eastern countries, with Bangladesh, would seek the assistance of Bandar Seri Begawan on the Rohingya issue.
The prime minister's visit will play a role in regards to the solution of this protracted problem, he said.
The May 3 meeting of the JWG is the first visible move by the two neighbours after the botched repatriation attempt of November 15, last year.
Following the influx of the Rohingyas from Rakhine due to the brutal military crackdown on the community, forcing more than 750,000 people to flee their homes, Bangladesh and Myanmar signed an agreement on November 23, 2017, in Naypyitaw.
According to the deal, the repatriation was supposed to begin within two months of the signing. But it was not possible due to Myanmar's unwillingness to create a conducive environment for the return of Rohingyas, although the agreement specifically states that Naypyitaw should do that.
With the agreement signed, the countries formed the foreign secretary-level JWG which held its maiden meeting in Naypyitaw. The second and third meetings were held in Dhaka.
Source:
https://www.newsbharati.com/Encyc/2019/4/19/bangladesh-myanmar-rohingya.html