Left wing extremism: 'No links between Chhattisgarh Maoists, Islamist militants': Anti-Naxal ops chief on offensive against insurgents
Editor's Note:
In April this year, Union Home Ministry removed 44 districts from the list of those affected by Left Wing Extremism (LWE), indicating a shrinking of the area of Maoist influence in the country. This is the result of a multi-pronged strategy that includes an offensive security and sustained development to wean away the locals from Maoist ideology. However, this is not the end of Maoist supremacy in the Red Corridor. The danger is very much lurking in the jungles, beaten, bruised and ready for retaliation. The bigger challenge for the administration is to enter the Maoist stronghold and carry out development right under the nose of the extremists. So, what exactly is the situation on the ground? Debobrat Ghose of Firstpost takes a trip through the Dandakaranya forests in the Maoist-hotbed of Bastar division of Chhattisgarh — one of the most badly affected regions by LWE and site of some of the deadliest attacks on the state by Maoists — to see the changes that have reached some villages, how willing are the villagers in embracing those changes, the immense risk state administration and security forces personnel undertake daily to effect those changes, all in the shadow of the Maoists who are far from finished.
Over the past three years, there has been a perceptible decline in incidents of Left-Wing Extremism (LWE) in Chhattisgarh. This has not only been due to the fact that development has been brought to the doorsteps of tribal villages, but also because the state police have adopted an aggressive stand against Naxals.
This aggressive stand is part of a two-pronged strategy of the government to curb LWE in Bastar, wherein development is accompanied by an offensive operation strategy by the police, as opposed to the past, when the bottom line was to remain defensive.
In an exclusive interview with Firstpost, DM Awasthi, special director general (anti-Naxal Ops), who also heads the Special Intelligence Branch (SIB) dealing with LWE, shares details on the present scenario, plans and strategy.
To what extent has the Chhattisgarh government been successful in tackling LWE?
Broadly, there have been three phases in the past 15 years. The first one was from 2003 to 2008, when there was a strong influence of Naxals in Surguja, Rajnandgaon and Bastar regions. There used to be a large number of Maoist attacks in this period. The second phase was between 2008 and 2013, when besides Bastar and Rajnandgaon, Maoists had control over Gariaband and Dhamtari. Despite the good work by police and security forces, some major Maoist incidents, like the massacre of Congress leaders at Jhiram Ghati, occurred during this phase. These were a blot on the state. The third phase began post-2014, when the focus was on rebuilding of the entire system to combat Naxalism in Chhattisgarh: whether on the development front or strengthening of security measures. We changed our strategy to tackle Maoism and it has started fetching results.
The government has claimed that development across Bastar division has pushed Maoists on the backfoot. How true is this?
This is true. Massive development in terms of roads, educational institutions, primary health centres, hospitals and community centres has taken place. Under a central government scheme, 75 new police stations have been built. Both development in Naxal-affected districts and villages, and actions taken by security forces, have pushed Maoists deep inside the jungles: into their core areas. This is in contrast to the situation three years ago, when they dominated roads and even towns.
Why are attacks and blasts still taking place every month, if Maoists are on the backfoot?
There are several reasons. Bastar is spread over an area of 39,117 square kilometres, which is larger than Kerala and many other states. It is a humongous and challenging task to protect such
a large terrain. Sometimes, a slight mistake can lead to casualties. The Maoists, instead of fighting face-to-face, usually attack by triggering improvised explosive devices (IEDs) hidden deep underground or under a blacktop road, which is unanticipated. Now, they are fighting for their survival.
At present, which areas in Bastar are still dominated by Naxals?
Maoists dominate in their core areas like south Sukma, as half of the Sukma district borders Telangana. Another area is Bijapur, which shares its border with Telangana and Maharashtra. Similarly, besides Kondagaon and Kanker districts, a portion of the Dantewada district which shares borders with Sukma and Bijapur is a Maoist stronghold. A large swathe of the hilly and forested terrain of Abujhmadh in the Narayanpur district, which shares a border with Maharashtra, is under Maoist control. Our ultimate target is to breach this core area in Abujhmadh, which is still inaccessible to a large extent.
What's your strategy to tackle LWE in Chhattisgarh?
In 2016, we shifted our strategy, and adopted an offensive one. Now, central forces like the CRPF, BSF, ITBP, along with the Special Task Force (STF) and District Reserve Guards (DRG) of Chhattisgarh Police, are operating in the core areas of the Maoists. Instead of waiting for an ambush or attack to happen, we now aggressively push into Maoist-dominated areas where they conduct camps and training centres, on the basis of intelligence inputs. Earlier, Maoists chased our forces, whereas now it's the opposite. Between 2016 and 2018, we've neutralised over 250 Maoists. On 25 May 2017, we launched 'Operation Prahar', in which security forces went into their dens and eliminated 30 Maoists after a seven-hour-long gun fight. We also lost three of our jawans in this operation. This incident changed the entire scenario on the strategy front. We're also developing a specialised elite anti-Naxal force 'Black Panther', which will be more specific in its operations.
Often, due to the delay in intelligence-sharing or the lack of real-time intelligence inputs, Maoists have an upper hand over the police. What is the situation now?
The role of intelligence agencies—both central and state—has increased. Our intelligence network has improved. Unlike in the past, we now get more real-time and precise intelligence inputs and conduct more successful operations based on information from ground. Our own operations room at Special Intelligence Bureau (SIB) has a 24X7 monitoring system, and we send our forces based on information we receive. Now we're using high-tech surveillance system to track movements of the Maoist cadre. Between 2016 and 2017, we conducted more than 200 intelligence-based operations.
There's better inter-state co-ordination and sharing of intelligence with neighbouring Maoist-affected states like Odisha, Telangana, etc. A lot of improvement has taken place in intelligence sharing by the Intelligence Bureau and we get good support from them.
Are there any links between the Maoist cadre in the Dandakaranya region of Bastar and other insurgent groups in the country, especially militant groups like Al-Qaeda, LeT or Indian Mujahideen?
No links have been found yet by the Chhattisgarh Police between the Maoists in Dandakaranya and militant groups like Al-Qaeda, LeT or Indian Mujahideen. However, there are possibilities of them having connections with insurgent groups operating in the North East.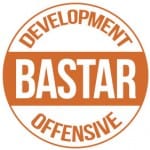 From where do Maoists get arms and ammunition?
Most of the arms and ammunition are looted from security forces. Besides, they have manufacturing units of their own deep inside the forest areas: known as 'Liberated Zones', where they make improvised weapons. They also have German make pistols and sophisticated guns, which they may have procured from insurgent groups in the North East via Nepal or Bangladesh. Maoists have specialised in developing IEDs using tiffin boxes, pressure cookers, steel containers, etc. Explosives are either looted or procured from contractors by means of threats.
There are allegations against the police that they have killed many innocent tribals in encounters, dubbing them as Maoists and fake surrenders have been made…
Perhaps there may have been some incidents in the past, which tarnished the image of the police. However, we don't advocate fake encounters. I've issued instructions that no innocent should be arrested or killed and if any complaint of a fake encounter or excesses is received, strict action will be initiated. In the last one-and-half years, not a single complaint has been received.
You also head the Chhattisgarh Police Housing Corporation (CPHC) as its managing director. What is its role in Maoist-infested districts?
In the last five years, the CPHC has proved to be a game-changer and a major success in infrastructural development in Maoist-infested areas. The corporation has built police stations and barracks in those areas across Bastar division where the public works department couldn't reach. In a unique initiative, the housing corporation is constructing two roads in Sukma district, as contractors didn't participate in tender process due to fear.
Next up: Despite visible development in Bastar, why does discontent persist? The following article, the concluding piece of this series, seeks to find out what are the grievances which help Maoists win over some tribal villagers to their side.
Source:
https://www.firstpost.com/india/no-links-between-chhattisgarh-maoists-islamic-militants-anti-naxal-ops-chief-dm-awasthi-on-offensive-against-insurgents-4847331.html