From 'high-strung' to 'school-shooting training': New Mexico captors come from prominent imam family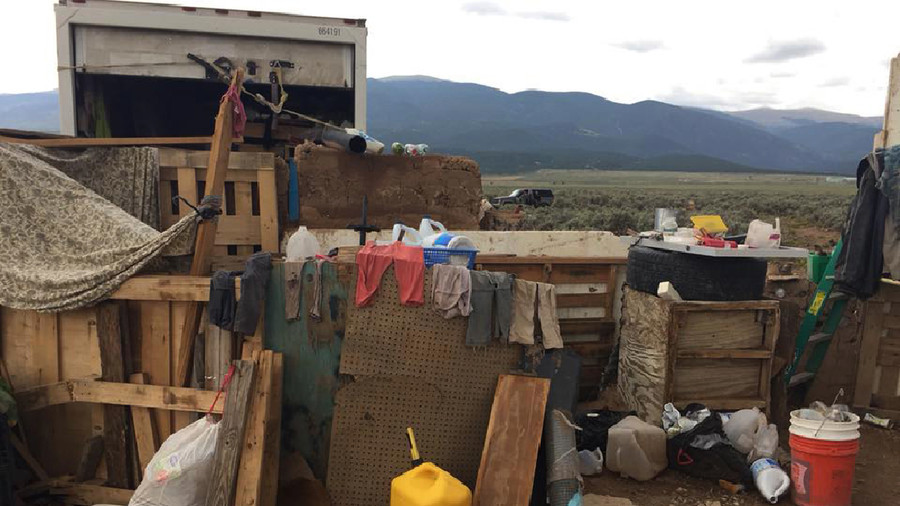 The father of three adults arrested at a compound where kids reportedly learned how to shoot up schools says he led cops to the site. He said his children's behavior "sounds crazy," but admitted they "cut ties" with him last year.
Imam Siraj Wahhaj, who presides over a mosque in Brooklyn, New York, told reporters on Thursday that he is the father of three of the suspects arrested at the New Mexico compound. He also said he is the father-in-law of the two other suspects, and that all of the 11 children found at the site are his grandchildren.
The imam, the first Muslim to offer an opening prayer before the US House of Representatives, said that he helped lead authorities to the compound, after his daughter sent a message to a family friend on Facebook.
"She said, 'We need some food, we're starving,'" the imam said. His daughter then provided a location to send food, and the family turned that address over to police.
"That's why the police came in," he said, referring to the August 3 raid which led to the discovery of 11 malnourished children living in filth and squalor, and the remains of a young boy. The imam says those remains belong to his grandson, though authorities have yet to confirm that claim.
The imam said that his children disappeared in December 2017 and quickly "cut ties, not only with me, with their brothers and their sisters and their mother." He said the family has had "no direct contact with any of them" since then.
Following their disappearance, the imam and other family members have been working closely with local law enforcement and the FBI in order to track his children down, he said.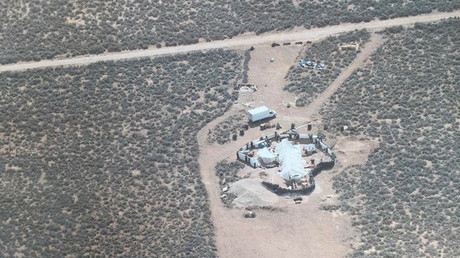 'Heavily armed' New Mexico extremists trained children to commit school shootings
"We have been meeting with law enforcement since day one," Wahhaj said.
The imam said that the notion of his children being involved in extremist activities "doesn't sound like them" and "sounds crazy," but stated that he is refraining from making any judgments "because we just don't know."
He did, however, admit that the behavior of his son, Siraj Ibn Wahhaj, could at times be described as "extreme," and referred to him as being high-strung.
The imam, born and raised in Brooklyn, turned to Islam when he joined the controversial Nation of Islam movement. But in the 1970s, he turned to more orthodox Islam and gradually became a prominent member of the community. He gained NYPD praise for helping with an anti-drug campaign in the late 1980s.
He is also named on a list of people who "may be alleged as co-conspirators" in the 1993 World Trade Center bombing in New York, according to court documents released by prosecutors Wednesday. Several people linked to the attack reportedly attended his mosque at the time, and that very mosque has also attracted speakers who have been described as radical.
Among the imam's biggest fans is Islamic activist Linda Sarsour, who helped organize the Women's March in Washington. She has
praised
the cleric on her Twitter account dating as far back as at least 2011, and called him a
"mentor"
at an Islamic Society of North America (ISNA) conference last year.
All five adults arrested on August 3 are currently being held without bond, and an investigation is ongoing into what exactly happened at the New Mexico compound, where 16 people were living in what Taos County Sheriff Jerry Hogrefe called the "saddest living conditions and poverty I have seen." Part of that investigation is to determine whether the group had sinister plans, after one of the children told authorities that he was taught how to file a rifle in preparation for a school shooting.
Source:
https://www.rt.com/usa/435654-new-mexico-compound-imam-family/