Far-Right Italian Cabinet Minister Calls For Repealing Anti-Fascism Law
Jewish groups have condemned the proposal for "winking at neo-fascism."
A top minister in Italy's anti-establishment government has
provoked condemnation
from rights groups after calling for the repeal of an anti-fascist law that criminalizes inciting racial violence and hatred, as well as bans support for groups that carry out hate crimes.
Law No. 205, commonly called the Mancino Law, was passed in 1993 as a means of prosecuting racist violence and hate speech. Italy's family minister Lorenzo Fontana claimed in a Facebook post on Friday that the law was being used by "globalists" to promote "anti-Italian racism," and should be abolished.
Fontana is a member of the far-right Lega party, which formed a coalition government with the anti-establishment Five Star party following Italy's elections earlier this year. While Five Star won more seats, Lega and its leader Matteo Salvini have become the more prominent force in Italian politics since the vote and set about shifting the government's policies to the right.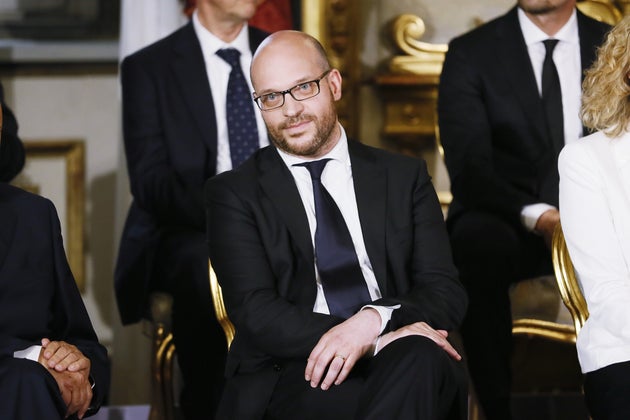 Salvini, who earlier this week tweeted a notorious quote from Italian dictator Benito Mussolini, has gleaned international attention after leading a government crackdown on migrant boat arrivals from Africa as well as clashing with the European Union over refugee policy.
The Lega leader said on Friday that he supports scrapping the anti-fascism law, but that it's not a priority and the government has no immediate plans to try and repeal it. Five Star leader Luigi di Maio stated that the law wasn't up for debate.
Italy, much like Germany, has extensive anti-discrimination and anti-fascism legislation that goes back to the period after World War II. Under the Mancino law, Italians who commit a crime can receive harsher sentences if the motive is deemed to be based on hatred of ethnicity, religion, nationality or race. The country also bans fascist propaganda if it is intended to revive the Fascist party.
The Lega and Five Star have both
opposed efforts
in recent years to strengthen restrictions on fascist symbols and rhetoric, while at the same time rights groups have raised concern over growing extremism and racism in Italy.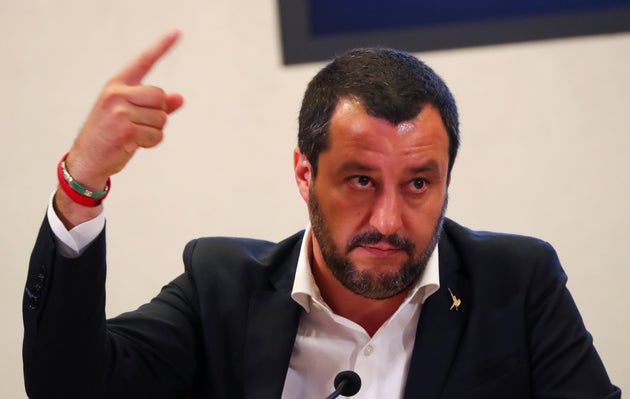 The Mancino Law has also been used in the past to prosecute members of the Lega party who have incited hatred against Muslims and minorities. Deputy mayor of Treviso and Lega member Giancarlo Gentilini was fined 4,000 euro in 2009 after calling for "a revolution against those who want to open up mosques and Islamic centers" and said he didn't want black people "teaching our children."
While other far-right politicians backed Fontana's proposal, Italy's Jewish community leaders condemned the statement and emphasized that the law was a necessary bulwark against discrimination.
"Abolishing the Mancino Law entails removing incitement to racial hatred as a punishable offense. This means disarming the Judiciary in a historical phase where anti-Semitism, racism and xenophobia are on the rise," said Noemi Di Segni, the president of the Union of Italian Jewish Communities, in
an interview with HuffPost Italia
. "Far from annulling the Mancino Law, there is now an urgent need to strengthen the regulatory provisions against all forms of racism and anti-Semitism."
Di Segni criticized Fontana's effort as an attempt to downplay Italy's past and a threat to the country's principles of anti-fascism and tolerance.
"A democratic community has no future without a historical memory," said Di Segni.
The head of Rome's Jewish community, Ruth Dureghello, also condemned the proposal.
"Eighty years after the (Fascist) Racial Laws, it would be good to combat discrimination instead of continuously winking at neo-fascism," said Dureghello, according to ANSA news agency.
There has been a wave of violence against migrants and minorities in Italy since the Lega and Five Star took office in May, including two murders and at least a dozen shootings. Last month, an assailant shot a 13-year-old Roma girl with a pellet gun, and in Naples on Thursday, a Senegalese fruit vendor was shot in the leg by two men on a moped.
Rights groups are concerned that the Lega is fomenting a climate of hate through its xenophobic and racist rhetoric. Salvini routinely describes migrants as
criminals and rapists
, and is calling for a census of the country's Roma people in a move that has stirred memories of Italy's fascist past.
Salvini responded to the criticism of his leadership on Sunday by
tweeting
"Many enemies, much honor!" ― A quote from Mussolini on the anniversary of the fascist dictator's birth.
Source:
https://www.huffingtonpost.in/entry/italy-fascist-lega-far-right-mancino_us_5b6488dae4b0de86f4a0f5ce