Terror cell founded in Wales 'funded Islamic extremists'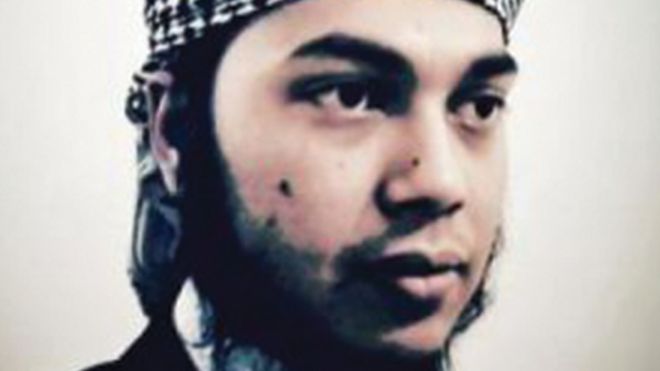 A terrorism network founded in Wales is suspected of a number of attacks in Bangladesh, the BBC can reveal.
The cell was started by respected south Wales businessman Siful Sujan, who had companies based in Cardiff.
The American military said he was a key figure in the so-called Islamic State, before he was killed by a US drone strike in Syria in 2015.
It is now claimed the work of his network continued, led by his brother Ataul Haque, who had lived in Wales.
Haque moved from Wales to Spain, and he was arrested in the town of Merida in September 2017.
The FBI says Sujan's Welsh company, Ibacstel Electronics, was sending money to the USA to fund plans for a bomb attack there; and it was also buying military-grade equipment which was being sent to Islamic State fighters.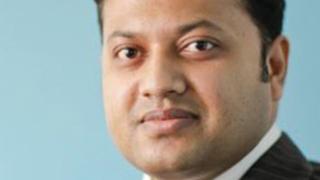 The officer investigating Haque agreed to be interviewed by the BBC on condition of anonymity due to the nature of his work.
"On the face of it Ataul's business was legal, but the destination of these resources - or at least part of them - were destined to finance ISIS, technologically and financially," said the officer.
"We estimate that in December of 2015 Ataul Haque sent and co-ordinated a total of $50,000 (£37,691) to Bangladesh. The destination of that money, according to our Bangladeshi colleagues, was specifically "operational", to carry out attacks."
Bangladeshi journalist Tasneem Khalil pinpointed Siful Sujan as the man who helped set-up ISIS there.
He said the former Glamorgan University student who lived in Pontypridd, Rhondda Cynon Taff, had recruited up to 50 jihadi fighters in Bangladesh, and helped fund terror attacks.
"Siful Sujan was the architect, or one of the key architects, of the global money moving operation of ISIS. We are actually talking about big sums of money," said Mr Khalil, who is now living in exile in Sweden.
"There were a number of operations in the second half of 2015 which Bangladeshi intelligence agencies believe were funded by Sujan's money."
It is also suspected that the network established by Sujan - and then allegedly run by his brother Ataul Haque - may have been involved in funding Bangladesh's worst terrorist attack.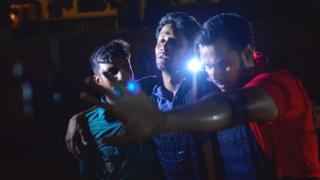 "Even after his death, he remained very influential. There is a very high likelihood that some of Sujan's money was used in those attacks also," said the journalist.
The police in Bangladesh declined to comment on terrorist attacks in the country.
Haque is in jail in Madrid and is expected to be charged later this year. He denies any wrong-doing, or being involved in the terrorism network.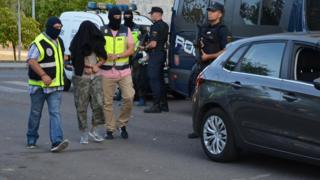 The BBC's investigation also examined the role of a Newport businessman, Abdul Samad, who worked for Sujan's company.
Samad was accused by the FBI of supporting the so-called Islamic State; facilitating payments to an ISIS supporter in the USA; and involvement in purchasing equipment for IS.
He was arrested in south Wales on the same day that his former boss was killed in Syria.
In addition to the evidence gathered by the FBI, the BBC also discovered that Samad set up a new company for Haque in Newport in September 2017 called Isynctel.
It is the same name as a Spanish company which Ataul Haque is accused of using to fund terrorism.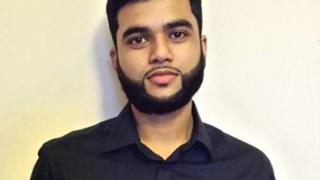 Samad declined to be interviewed by BBC Wales Investigates. He has denied any wrong-doing, or involvement in a terrorism network, and denied holding extremist views.
After a 15-month investigation by counter-terrorism police, Samad was told the "threshold" had not been met for him to be charged with any offences.
Source:
https://www.bbc.com/news/uk-wales-44823666