Left Wing extremism: Bastar development offensive: Maoist ideology of bringing change through revolution a lie, says former cadre
Editor's Note: In April this year, Union Home Ministry removed 44 districts from the list of those affected by Left Wing Extremism (LWE), indicating a shrinking of the area of Maoist influence in the country. This is the result of a multi-pronged strategy that includes an offensive security and sustained development to wean away the locals from Maoist ideology. However, this is not the end of Maoist supremacy in the Red Corridor. The danger is very much lurking in the jungles, beaten, bruised and ready for retaliation. The bigger challenge for the administration is to enter the Maoist stronghold and carry out development right under the nose of the extremists. So, what exactly is the situation on the ground? Debobrat Ghose of Firstpost takes a trip through the Dandakaranya forests in the Maoist-hotbed of Bastar division of Chhattisgarh — one of the most badly affected regions by LWE and site of some of the deadliest attacks on the state by Maoists — to see the changes that have reached some villages, how willing are the villagers in embracing those changes, the immense risk state administration and security forces personnel undertake daily to effect those changes, all in the shadow of the Maoists who are far from finished.
The surrender of a 28-year-old tribal youth along with his wife in 2016 — both members of the military battalion of Communist Party of India (Maoist) in Chhattisgarh — is a story of indoctrination of a tribal boy and girl from a village in Maoist-infested Bijapur district into the extremist fold and their subsequent fallout. They had joined the armed cadre, worked closely with dreaded Maoist leaders Ramanna and Hidma, only to face severe disillusionment with Naxal ideology and finally quit.
Now living in an undisclosed location in the state with a new identity, the surrendered Maoist couple revealed various aspects of their life inside Dandakaranya forest and many other untold facts in an exclusive interview with Firstpost.
As the wife doesn't understand Hindi, the interview was conducted only with the husband at an undisclosed location. The couple is on the Maoist radar, and therefore, the identity of the duo has been concealed for their safety. Edited excerpts:
When did you surrender along with your wife?
We surrendered before senior police officials on 20 September 2016. I was then a part of the military battalion of CPI(Maoist).
When did you join the Maoist cadre and why?
I joined the cadre in 2006 when I was studying in Class 8 in my village school in Bijapur district, but I didn't join it willingly. The Salwa Judum – an anti-Maoist movement of villagers began in 2005. It was a very tough time. The members of Salwa Judum vacated several villages and put villagers in camps as they were targeting the Maoists. At that point in time, one Pappa Rao, a member of Maoist cadre used to visit our village. He convinced us that Salwa Judum members would slit our throats and kill us, so we should join them for our safety. Many of us — school students and youths — were taken away by them and we used to accompany them wherever they went. That was the beginning.
What was your role in the cadre?
Initially, as a part of the dalam (Maoist unit), we used to move from one village to another, collecting rice from villagers for the cadre. Instead of my school uniform, I was given their dark military green-coloured cadre uniform. Training was imparted to us on how to fight security forces, laying an ambush, use of weapons, guerrilla tactics, etc. For the first time a grenade was given to me and they asked me to throw at a target. That was how I got initiated into armed cadre. As I grew up, I was given the responsibility of teaching new recruits about the party's (CPI-Maoist) ideology, besides routine teaching. I was designated as 'guruji' and I was a part of 'Mopos' (Mobile political school).
Were you ever involved in any encounter with police and security forces?
Yes, I took part in three to four encounters. As a member of the dalam, almost everyone in a unit had to take part in an armed struggle. It is compulsory.
With whom did you work in the Maoist cadre?
Gradually, I was promoted to a section commander. In 2013, I was at the platoon headquarters. When I surrendered, I was a member of Battalion No. 1 and worked closely with battalion commander Hidma, who is also a member of the party's Central Committee (police and intelligence sources claim that Hidma is not a member of CC). Prior to that, in 2007, I was made the bodyguard-cum-gunman of senior Maoist leader Ramanna (one of the founders of People's War Group who was arrested by Maharashtra Police on 9 February) and served him for three years. He was the secretary, CPI (Maoist), Dandakaranya.
Where did you meet your wife before marriage and did you have to take permission to get married?
I met my wife in the battalion. She is from another village of the same Bijapur district. We sought permission from the party committee to marry, as we had to follow party rules. The party leaders discussed the issue in the committee and separately with us, and then gave us permission to marry.
What was your wife's role in the cadre?
My wife joined the
d
alam
like me at a very young age in 2008. Initially, she was a part of the cultural wing of the party. They performed cultural programmes in villages to spread the party's ideology. Later she became a member of the battalion.
Due to Maoists, our original Baiga culture in Bastar has got suppressed. Often, we are not allowed to follow our traditional way of celebrating our festivals and cultural practices.
How do Maoists convince local youth to join their cadre?
Maoist leaders visit every village in the deep interiors to form a committee at the village panchayat level and tell the local youths that without CPI(Maoist), they are non-existent. If one has to live in a village, she/he has to listen to the party. They used to convince us by saying that Naxals would bring Nav Janvadi Kranti (Neo-People's revolution) in India. A 'utopian' socialist society would be built. They claim that they are fighting for Jal-Jungle-Zameen (water-forest-land) and for tribal rights. They tell that both government and private miners have been exploiting tribals by taking away natural resources out of Bastar. They worked on the trust deficit between the administration and many villagers and by fuelling hatred against the police and security forces.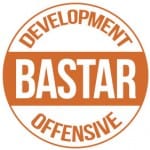 Why did both of you leave the organisation and surrendered?
Over the years, we realised that armed struggle and bringing a 'change through revolution' by waging war inside the jungle against the government was like chasing a chimera. We were grappling with disillusionment.
Gradually, I felt that the promised change was not going to take place. We were still at the same level from where we had begun except for moving from one district to another. There was no change in our status. I had been reading the same books and party literature from the day I joined. The party cited examples of Russia, China, Vietnam, Nepal etc. but the ground situation in Bastar is different. They were misleading us. Maoists killed many innocents after branding them as 'police informers' which was not true in a large number of cases.
Where's the revolution that they talked about? Life was extremely difficult on the ground as one had to face heat, cold, rain, malaria and what not. The threat of police and CRPF was already there.
Actually, the tribal youth like us, who have joined the cadre, are unaware of the big change that has taken place outside the jungles of Dandakaranya. That's where one gets trapped. The children of top Maoist leaders are enjoying a good life and getting a good education in other states or abroad, whereas we get killed in encounters. I wasn't even allowed to attend my parents' funeral. Gradually, both my wife and I realised that except getting killed in an encounter, there was no future for us. We were severely frustrated and decided to leave and go back to our village to do farming.
Do the local tribal youth who join Maoist cadres as foot soldiers, get elevated to a leadership position?
Almost all the top leaders within the organisation are from outside Bastar – from Telangana and Andhra. The local youths are foot soldiers. The highest they get elevated to is a leader of a local committee or a unit – like me. Hidma is an exception, who is heading the battalion.
Didn't your party threaten you, when you told them about quitting the cadre?
They tried to convince us not to quit, saying that if we leave the party, police would contact us and it could become a problem. They gave us an option to stay in a village committee under them, like in a Janatana Sarkar (People's Council of the Maoists) which is a state within a state. And when I didn't relent, I was threatened. One night, I left my weapons and escaped along with my wife.
Now, Bastar is changing due to development across the seven LWE-infested districts. What justification does the CPI(Maoist) have against this?
Maoists say when they were not present in Bastar development didn't take place. Why was it so? According to them, the government has now undertaken development to win over the villagers, so that tribal land and minerals could be taken away. They say it's a conspiracy of the establishment and that under the garb of development, the government has given access to corporates to loot mineral reserves of Bastar. So, according to them, villagers should be with the Maoists to prevent the looting of their resources.
Is there any decline in Maoist activities as compared to five years ago?
In comparison to the past, there's definitely a decline in Maoist incidents. Their area of dominance has shrunk. Earlier, Maoists attacked district headquarters and towns. Now ambushes and blasts take place on highways and roads passing through volatile areas and inside the forests.
Do you think the Naxal ideology in failing?
I think people are gradually realising the lie behind the Maoist ideology of revolution. It's only destruction and killing of innocents. Our tribal population is not gaining anything out of the Naxal movement as we're being used by them for their ulterior motives. The topmost Maoist leaders are taking away money from Bastar to their homes. Now it's a kind of business for CPI(Maoist). How can the revolution that took place in Russia or Nepal, happen in India? The ground situations in Russia, Vietnam or Nepal were different from that of Bastar. Moreover, local people are benefitting from development. One cannot deny that the police also committed wrongs with the tribals, of which the Maoists took advantage.
Often, there is an allegation that police organise 'fake surrenders' and force tribal youth to surrender as 'Maoists'. How true is that in your case?
We willingly surrendered and there was no pressure from the police as such. Once we decided to quit, we got in touch with the police officials through a local source and told them about our plan. The organisation is extremely ruthless because once a member quits the party, it becomes almost impossible for his/her family members to stay in a village. Either they will be eliminated or thrown out mercilessly. It becomes so difficult for people to survive as the majority are illiterate. Today, I don't have anyone left in the village.
At present you are living a covert life with a new identity. Will you go back to your old organisation if you face hardships in leading the new life?
Never, come what may. We faced extreme hardships and threats while we were a part of the cadre. It resulted in an uncertain and bleak future. We want to start life afresh and be a part of the mainstream society.
After a long interview with the surrendered Maoist, I became inquisitive to know more about the architecture of Naxalism in Bastar. I set about understanding the way the banned Communist Party of India (Maoist) functions both as a political outfit and as a military unit to spread its ideology of LWE across Dandakaranya to ensure its domination in the liberated zone.
Source:
https://www.firstpost.com/india/bastar-development-offensive-maoist-ideology-of-bringing-change-through-revolution-a-lie-says-former-cadre-4742531.html