Israel-Gaza ceasefire appears to hold after deadly airstrikes and intense day of fighting
A
ceasefire
between
Israel
and
Gaza
militant groups appeared to be holding on Sunday, after a 24-hour round of intense fighting involving
Hamas
.
Israel indicated it had accepted an Egyptian-mediated ceasefire, reported by Hamas and Islamic jihad militants, by lifting its restrictions along the Gaza border area.
However, Israel has not confirmed the truce and warning sirens were still heard in southern Israel early on Sunday, indicating incoming rocket fire.
The military had shut down a popular beach and placed limitations on large gatherings as residents kept close to home on Saturday. But after several hours of calm, it said residents could resume their daily routines.
On Saturday, Israel launched its largest wave of airstrikes against Hamas militant targets in Gaza since the 2014 war.
Two Palestinian teenagers were killed and at least three Israeli civilians injured as Israeli forces and militants exchanged attacks.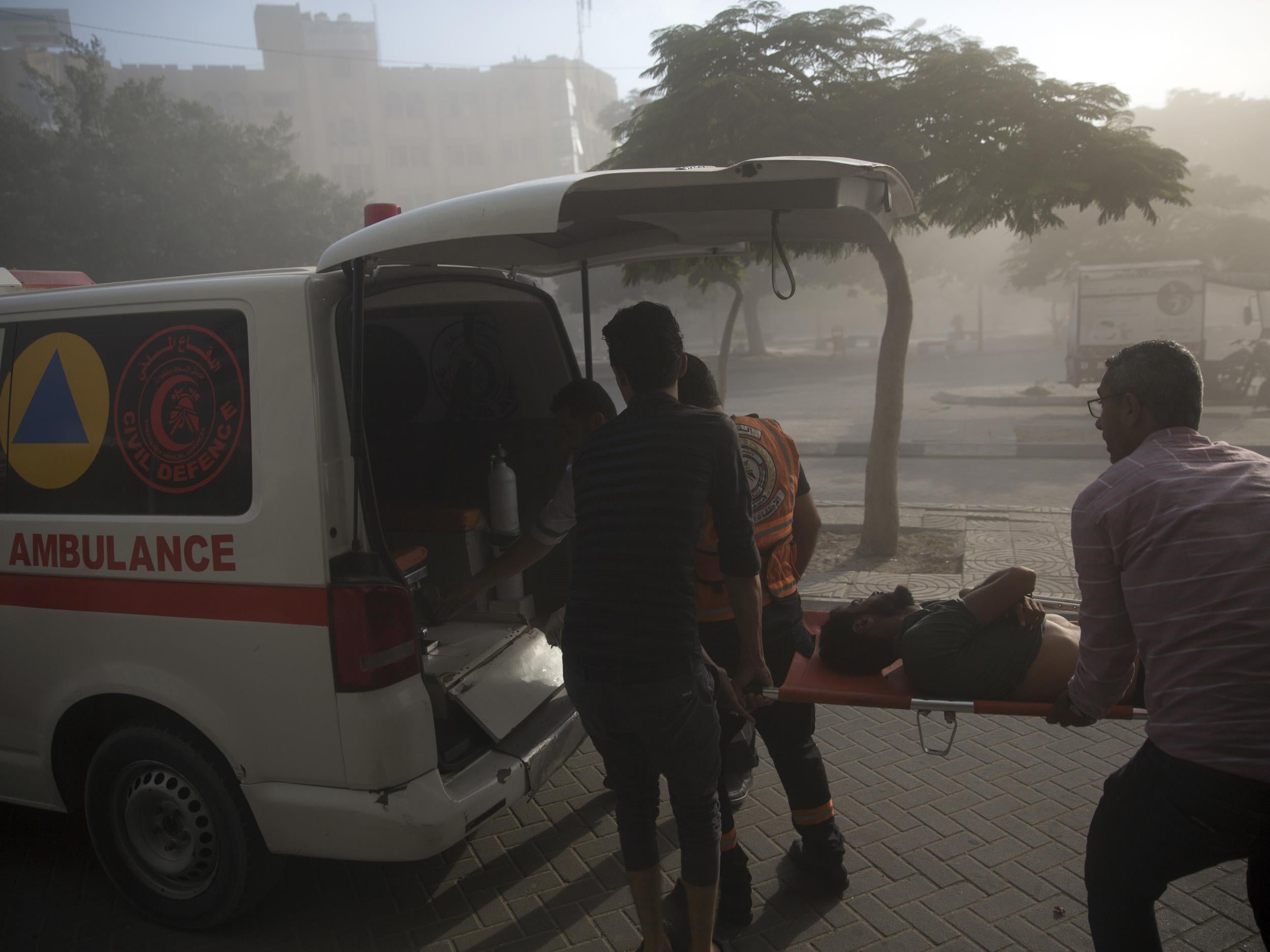 "Since the start of the Israeli strikes on Gaza, various mediation efforts to stop the aggression have succeeded in bringing calm and stopping this aggressive escalation," Hamas spokesman Fawzi Barhoum told CNN.
However, the Israeli military said several mortar shells were fired even after Hamas announced the ceasefire as sirens warning of incoming projectiles wailed in Israel overnight. The military struck the mortar launcher early on Sunday but calm held for several hours after.
A father and son, aged 31 and 13, were also killed in an explosion on Sunday in Gaza City, according to Hamas, but the explosion was not the result of an Israeli airstrike and appeared to be an accidental blast related to militant stockpiles of explosives. Hamas said it would investigate.
The Israeli military said Saturday's wave of strikes was a response to weeks of violence, including sustained Hamas rocket attacks and an arson campaign along the border, which has devastated nearby Israeli farmlands and nature reserves. More than 200 projectiles were directed towards Israel communities, causing fears that the surge in violence could lead to war.
"We have no intention of tolerating rockets, kites, drones or anything. Hamas has sustained a heavy blow," said Israeli defence minister Avigdor Lieberman. "I hope that Hamas will draw conclusions and if not, they will have to pay a heavy price."
Israel has been warning Hamas in recent weeks that while it has no interest in exacerbating hostilities, it will not tolerate Gaza militants' continued efforts to breach the border and its campaign to devastate Israeli border communities with incendiary attacks.
More than 130 Palestinians have been killed by Israeli fire during protests at the Gaza border since March 30. Hundreds of thousands of protesters have congregated near the border fences to demand the right to what they believe is ancestral lands.
Israel has been wary of escalating violence in Gaza, as it is focussed on rising tensions along its northern border. However,
Benjamin Netanyahu
, Israel's prime minister, has come under pressure to act from southern Israeli communities who have once again found themselves under rocket fire from Gaza and daily field fires.
Mr Netanyahu vowed on Saturday that Israel would "increase the strength of our attacks as much as necessary".
Source:
https://www.independent.co.uk/news/world/middle-east/israel-gaza-conflict-ceasfire-palestinians-hamas-airstrikes-rockets-a8448171.html