Medecins Sans Frontieres staff 'used local prostitutes'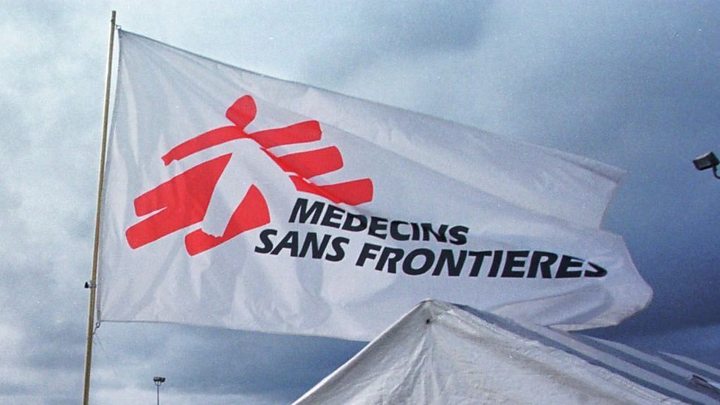 Aid workers at charity Medecins Sans Frontieres used local prostitutes while working in Africa, whistleblowers have told the Victoria Derbyshire programme.
Female former employees said the behaviour was widespread.
One said a senior colleague said it was possible to barter medication in exchange for sex.
The charity said it does not tolerate "abuse, harassment or exploitation". The use of prostitutes is banned by MSF under its strict code of conduct.
The women spoke anonymously for fear of being blacklisted by foreign aid agencies, among which there can be a large crossover of staff.
The allegations were made against logistical staff, and not doctors or nurses, at MSF - one of the world's biggest foreign aid agencies, also known as Doctors Without Borders.
'Predatory men'
One former employee, who worked out of the charity's London office, said she had seen a senior member of staff bring girls back to MSF accommodation while posted in Kenya.
"The girls were very young and rumoured to be prostitutes," she said, adding that it was "implicit" that they were there for sex.
"My colleague, who was staying in the same residence for a long time, felt that this was a regular occurrence," she said.
Read more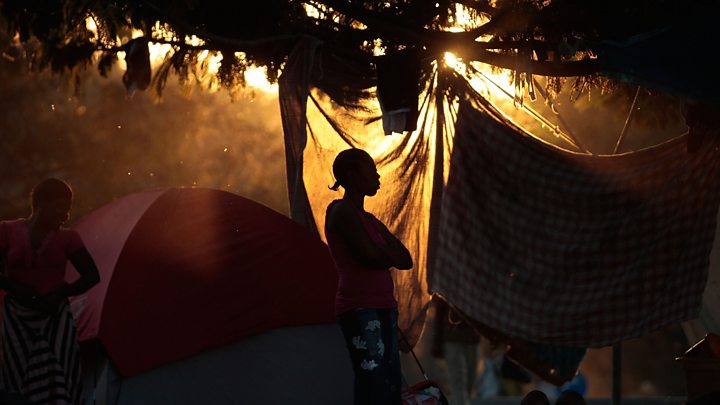 The whistleblower claimed they felt unable to challenge the man "because he was quite senior".
"I felt that, with some of the older guys, there was definitely an abuse of power. They'd been there for a long time and took advantage of their exalted status as a Western aid worker," she said.
"There's definitely a feeling that certain predatory men were seen as too big to fail.
"You would often see men who were older, middle-aged, partying with much younger local girls. It was sexualised."
'Found used condoms'
Another female employee, who worked with HIV patients in central Africa, claimed the use of local sex workers was "widespread".
"There was an older colleague who actually moved a woman into the compound [where MSF staff were staying]," she said.
"It was pretty obvious she was a prostitute but he called her his girlfriend and she would spend night after night with him.
"This kind of thing was so blatant. So blatant and widespread.
"I saw one of my colleagues, he was a much younger guy, go into the toilet with a local prostitute.
"I knew her to talk to as she also worked in one of the bars. She told me afterwards that they'd had sex and he'd paid her."
The whistleblower said she also felt sexually harassed by some of the men she worked with.
"[One colleague] really made my life miserable," she said.
"He really tortured me and brought prostitutes back in front of me.
"The worst bit came when I left for a few weeks and came back to my room and found used condoms that he told people he's deliberately left behind. I felt sick."
The woman said she had reported his behaviour to her boss in the field and had been offered mediation, but had also been told she would be fired if she did not sort things out with her colleague.
The charity said it was "sorry for any instances where people have been subjected to harassment, abuse or otherwise mistreated and/or felt that it was not adequately dealt with".
Vickie Hawkins, executive director of MSF UK, added: "While we have reporting mechanisms in place where complaints can be made, we know we need to do more to ensure that they are known, trusted and used by the people who need them."
Ebola crisis
A third whistleblower, who the Victoria Derbyshire programme met at a location in Europe, said a senior colleague had claimed that it was possible to barter medication for sex.
"He said, 'Oh, it's so easy to barter medication with these easy girls in Liberia'," the woman claimed.
"He was suggesting lots of the young girls who had lost their parents to the Ebola crisis would do anything sexual in exchange for medication."
She said he had bragged about it "quite a lot", in front of three or four people who had been working in Liberia themselves and to her directly.
It has not been possible for the BBC to verify this allegation.
MSF said it needed more information before it could investigate.
The whistleblower claimed on other occasions MSF workers had sexually harassed partners at other non-governmental organisations (NGOs).
She said in one instance during a video call they "kept telling [one woman] how sexy she was... asking her where her husband was".
"She was really embarrassed and tried to move on to the topic at hand, but they persisted with this for about 15 minutes," she said.
"I think it's endemic and part of the institution," she said, of sexual harassment.
"There are some that just accept it. Then there's another area [of people] who report it, but nothing gets done."
The Victoria Derbyshire programme has spoken to eight women in total who used to work at MSF in various European offices and field offices in Africa.
The charity's culture was described as "toxic".
One woman, who worked in the Amsterdam office, said when she had been on a mission in Asia a boss had commented on the size of her breasts.
She claimed she had raised this with a manager but nothing had been done so she had left.
'Work to do'
In February, following allegations that staff at the charity Oxfam hired prostitutes while working overseas, MSF admitted it had sacked 19 staff for sexual harassment in the past year.
The Victoria Derbyshire programme has seen an internal report that showed the organisation had been investigating allegations of sexual discrimination and harassment by staff in 2016.
The report said a third of female employees it had spoken to had been touched inappropriately at work.
Ms Hawkins called the findings "concerning" and said MSF UK took reports "of abuse and harassment seriously, and we know we still have work to do".
She added: "We have conducted a thorough review of our files and undertaken informal enquiries, but are unable to find any record or evidence of the claims that have been put to us regarding the London office."
Source:
https://www.bbc.com/news/world-africa-44523086