Syria war: MoD admits civilian died in RAF strike on Islamic State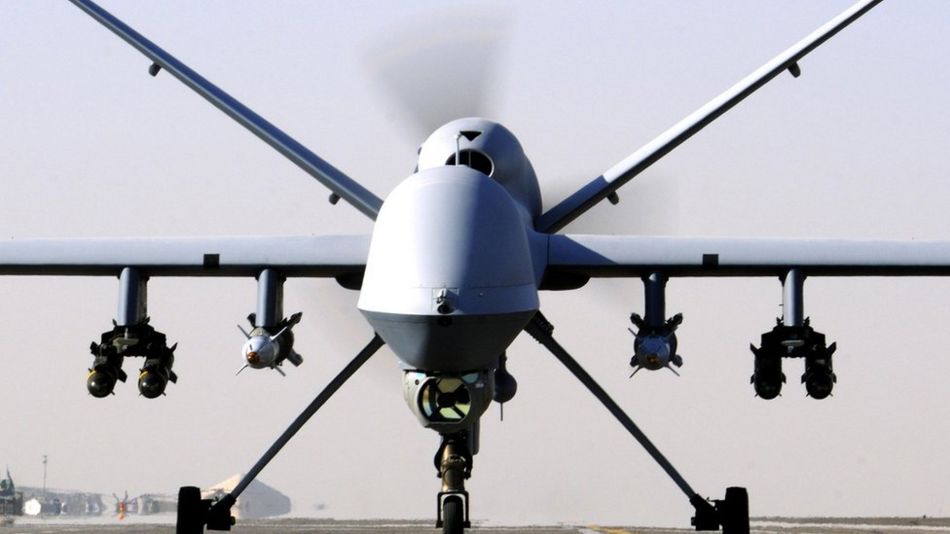 An RAF strike on the Islamic State group has caused a civilian casualty, the Ministry of Defence has admitted for the first time.
It says a Reaper drone fired on an IS vehicle in eastern Syria on 26 March this year, "unintentionally" killing a civilian on a motorbike when he crossed the target area at the last minute.
Defence Secretary Gavin Williamson said the incident was "deeply regrettable".
The RAF has carried out more than 1,600 strikes against IS in Syria and Iraq.
The MoD says it has done "everything possible" to minimise the risk to civilians.
'Post-strike analysis'
The UK is second to the US in the number of airstrikes it conducted for a
coalition
of 75 countries formed in 2014 to defeat IS.
In a written ministerial statement, the defence secretary said the assessment of the civilian death was made after "routine and detailed post-strike analysis".
Mr Williamson said: "These events serve to remind us of the consequences of conflict and of the heavy price that the people of Syria have paid.
"It reminds us that when we undertake military action, we must do so knowing that it can never be completely without risk."
He added the incident would "not weaken" the UK's resolve to defeat IS.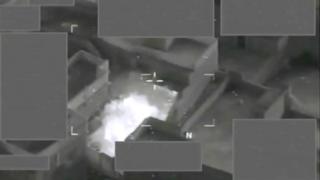 In a statement issued after the attack
, the MoD had said the Reaper drone "tracked a group of terrorists in a vehicle in the Syrian Euphrates valley... and successfully destroyed it and its occupants with a precision Hellfire missile attack".
Up until now, the MoD said it had seen "no evidence" that its strikes had caused civilian casualties.
A source inside the coalition fighting IS highlighted a strike on 9 January last year in Mosul, Iraq, when an RAF Tornado fired a Brimstone missile on what was described as a "lorry bomb" in eastern Mosul.
It caused a large secondary explosion and the source said he believed two civilians were "almost certainly" killed.
The BBC has also discovered evidence that some RAF bombs have malfunctioned and strayed off target, potentially leading to civilian deaths.
Source:
http://www.bbc.com/news/uk-43977394