'No money for terror': FG monitoring financial inflow – Adeosun
The Federal Government is monitoring inflow of funds into the country to forestall terrorism funding.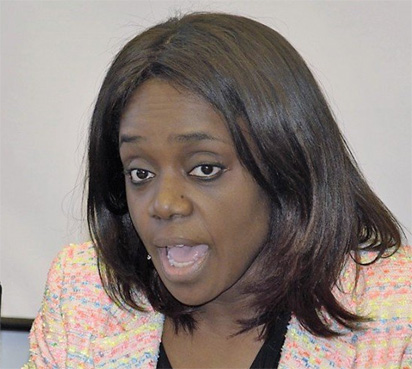 The Minister of Finance, Mrs. Kemi Adeosun, disclosed this at an International Conference against the financing of terrorism in Paris, France, her spokesman, Mr. Oluyinka Akinyunde, said in a statement, Monday.
The Conference, which had as theme "No money for terror", was hosted by the French President, Emmanuel Macron.
Mr. Adeosun, who represented President Muhammadu Buhari at the Conference said that the country was reinvigorating efforts to tackle the financing of terrorism in the country.
The Minister said, "The Nigerian Government is very committed to the fight against terrorism and cutting off funding for terrorists' activities.
"The Government, in addition to monitoring of the formal channels of finance via the Nigeria Financial Intelligence Unit (NFIU) and other bodies, is also monitoring 'non-formal cash-based structures', which can often be used for illicit purposes."
Mr. Adeosun also emphasised the need to address the root cause of terrorism and not the symptoms.
She disclosed that the men and officers of the Nigeria Customs Service were working to effectively track physical cash movements and transactions at the various borders with Niger, Benin Republic and Cameroon.
The conference was attended by the Managing Director of the International Monetary Fund, Christine Lagarde; President of the World Bank Group, Jim Kim; US Treasury Secretary, Steven Mnuchin as well as UK Chancellor, Phillip Hammond.
Source:
https://www.vanguardngr.com/2018/04/no-money-for-terror-fg-monitoring-financial-inflow-adeosun/