End of FEMEN? 13 most outrageous protests from feminist group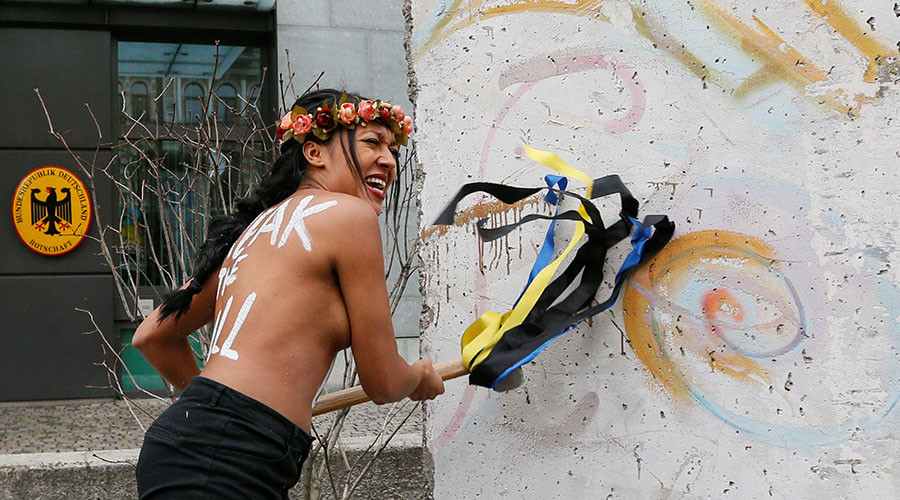 Feminist activist group FEMEN is no more, according to one of the group's founding members, who told Ukrainian media that the protest group's membership has petered out.
In the interview, Iana Zhadanova said: "FEMEN doesn't exist any more. It was over in 2015. Everyone's just left. The team as it used to be does not exist any more."
"Now FEMEN is not an organization but a style of protest," she added. "The style we created while the organization was there, they just adopt it."
However, a Tweet put out by the radical organization's official Twitter account seemed to refute these claims.
7 branches,more than 150k followers,dozens of actions,conferences,hundreds of media reports for the last year. FEMEN is there&will be there
The controversial protest group was founded in Ukraine in 2008 before relocating to Paris. It became famous for its provocative protests, which involved female activists baring their chests, often daubed with slogans, to highlight issues such as prostitution, women's and LGBTQ rights, fascism and religious intolerance.