13 Indian ISIS terrorists reportedly killed in US' MOAB attack in Afghanistan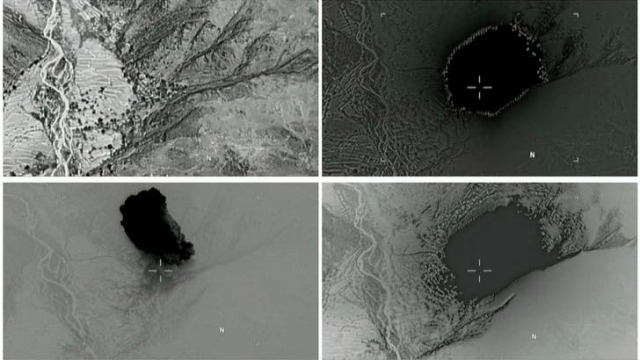 Thirteen Indian ISIS militants and two of its commanders of Indian nationality were killed in the GBU-43/B attack by US in Afghanistan on Thursday.
The US had dropped the GBU-43/B Massive Ordnance Air Blast Bomb, also known as the "Mother of All Bombs" or "MOAB," over the Achin district of Afghanistan's Nangarhar province, to destroy a tunnel and cave network of the Islamic State
According to the Kabul based
Pajhwok Afghan News agency
, out of the 96 militants killed in the strike, 13 were Indians. Thirteen ISIS commanders too were killed in the attack, and two of them were Indians, the report said.
A security officer was quoted saying "13 Indian Daesh militants were also among those killed". He said two of the "Daesh commanders Mohammad and Allah Gupta were from India".
However, a
Hindustan Times
report said that diplomatic sources in Kabul and Indian security sources had said there was no confirmation of Indian ISIS members being killed. The security source also said that NIA officials were in touch with the families of ISIS members.
The ISIS media arm, Amaq News Agency, has denied the killing of its members in the MOAB attack.
Source http://www.dnaindia.com/india/report-13-indian-isis-miltants-killed-in-moab-attack-2407007